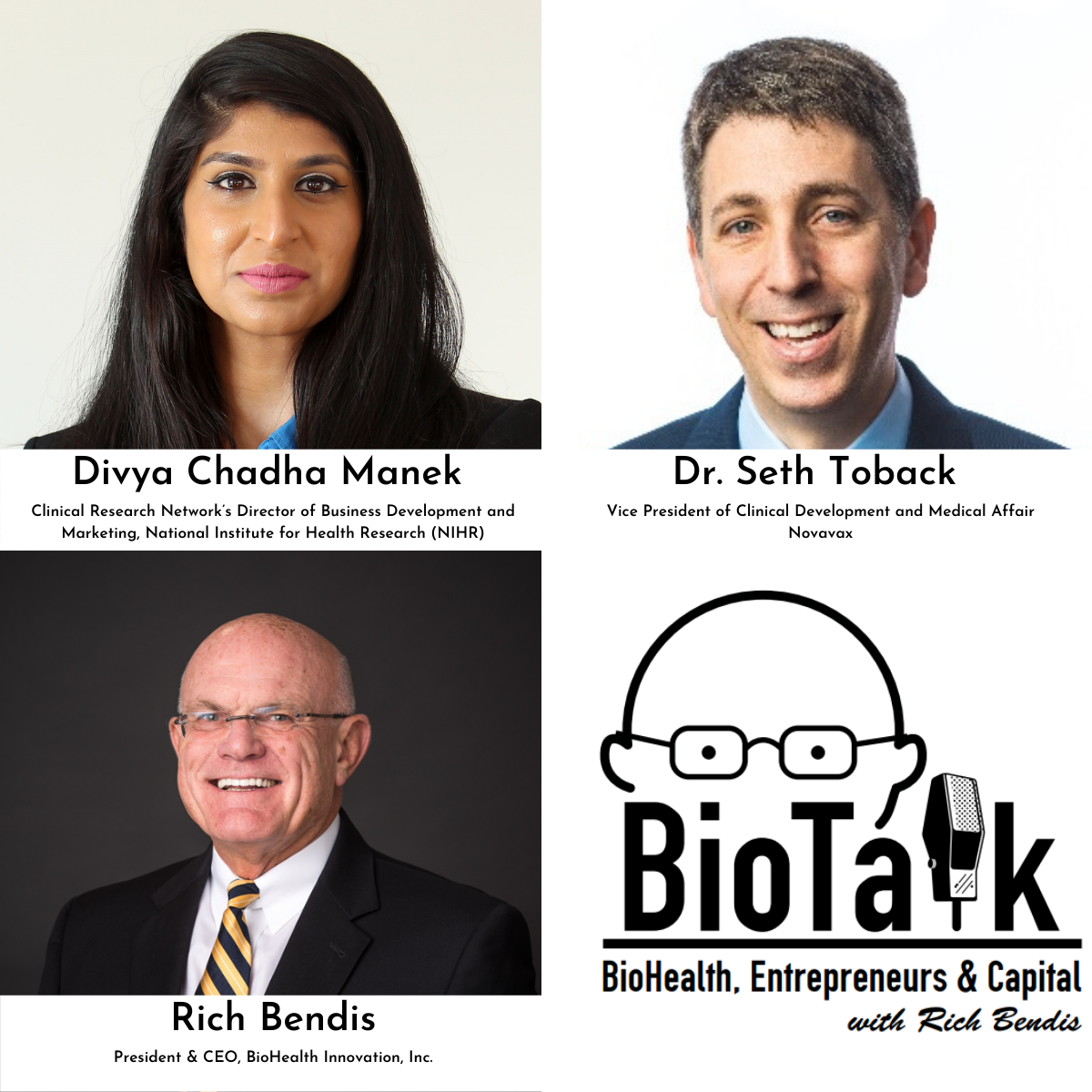 Listen now via Apple https://apple.co/3BSIFjn, Google https://bit.ly/3j7YyLt, Spotify https://spoti.fi/2Z474Ec, and TuneIn https://bit.ly/3DUweUz.
Divya Chadha Manek was appointed as the NIHR CRN's Head of Commercial Business Development in 2015 then in 2020, Divya was seconded to the UK Vaccines Taskforce (VTF) which was set up in response to the COVID-19 pandemic to lead the UK's search for a safe and effective vaccine. Divya was responsible for supporting global pharmaceutical companies to rapidly generate the evidence required for marketing authorisation of COVID-19 vaccines. Divya also played a pivotal role in conceptualising and developing the NHS Vaccine Research Registry.
In April 2021, Divya was appointed to her current role as the NIHR Clinical Research Network's Director of Business Development and Marketing. Here she leads a team responsible for increasing investment into UK health and social care research from both non-commercial and commercial research sponsors, including the global life sciences industry.
Seth Toback, MD is currently a Vice President of Clinical Development and Medical Affairs at Novavax. He is working on the clinical development of the SARS CoV-2 vaccine and is the lead physician on the phase 3 study being conducted in the United Kingdom. He has worked in the pharmaceutical and biotechnology fields for the past 15 years focusing on vaccines and therapeutics against respiratory viruses. Prior to that he was in private practice pediatrics in Pittsburgh Pennsylvania close to where he trained at the Children's Hospital of Pittsburgh.  He is a board-certified Pediatrician with degrees from Carnegie-Mellon, Heinz School of Public Policy and Management, Tufts University School of Medicine and McGill University.