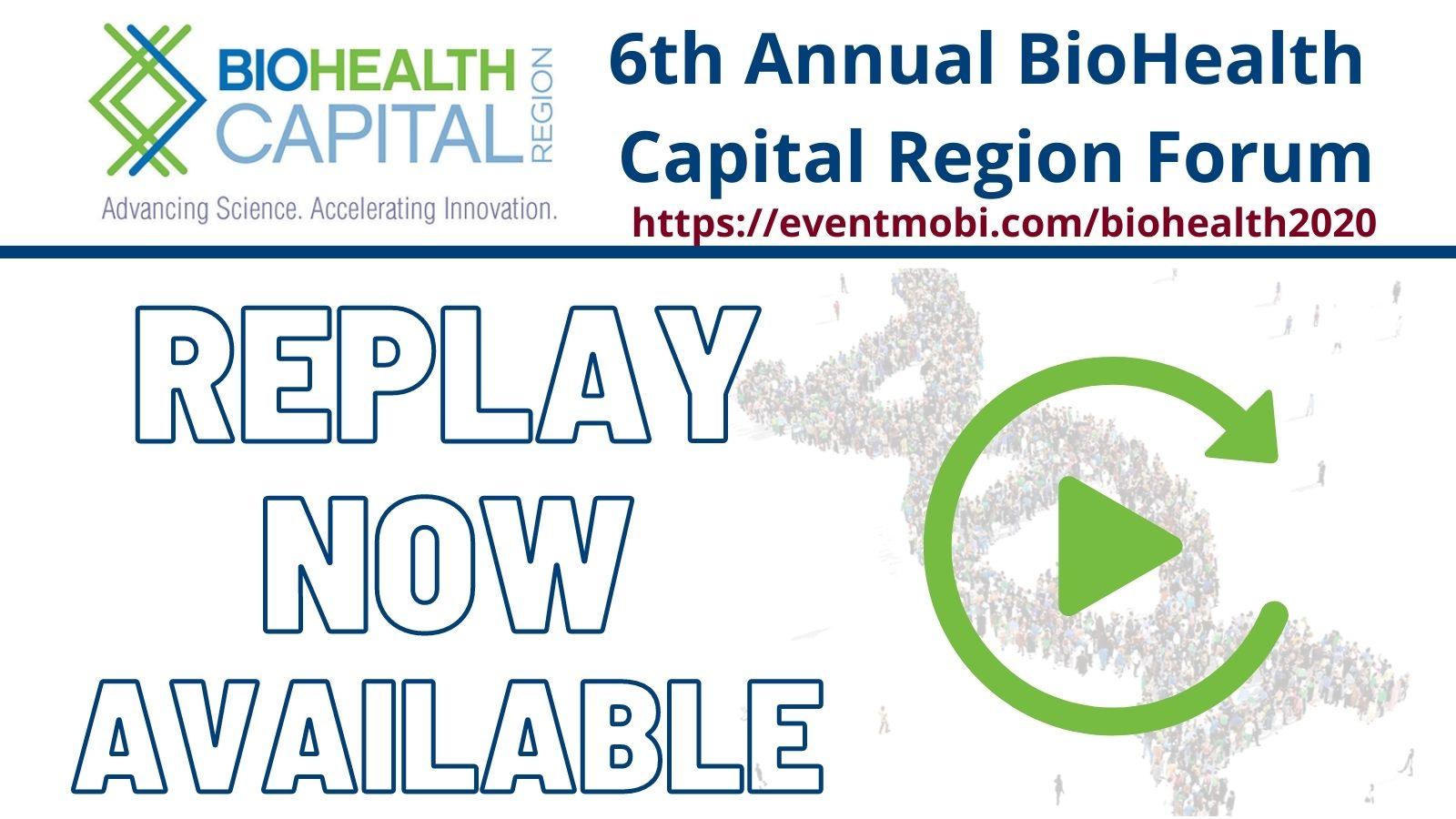 Recordings of Keynotes, Panels and the Fireside Chat Available Online
The 6th Annual BioHealth Capital Region (BHCR) Forum like many events in 2020, went virtual this year with over 1,200 online registrants and 59 speakers coming together. The Forum, which has been held at AstraZeneca (Formerly MedImmune) since 2014 in Gaithersburg, MD, brought together the BioHealth Industry with a full slate featuring leaders of industry, academia, and government. The common message throughout the entire agenda was how this region has continued to operate and innovate while working to help the world solve the COVID-19 Pandemic.
The 2020 Crab Trap Competition, typically held during the Forum, will take place at Noon on October 21st. The Crab Trap focuses on companies in therapeutics, diagnostics, medical devices, healthcare services, e-health, mobile health, electronic medical records, health informatics, and BioHealth cyber security. This years' finalists include BrainScope, CARRTECH, Creative Bio-Peptides, innara HEALTH, and KaloCyte.
The entire 6th Annual BioHealth Capital Region is currently available by visiting https://eventmobi.com/biohealth2020.
NOTE: If you haven't already registered, please enter your information for immediate access. Click on the "Agenda" line to browser all the videos now available.