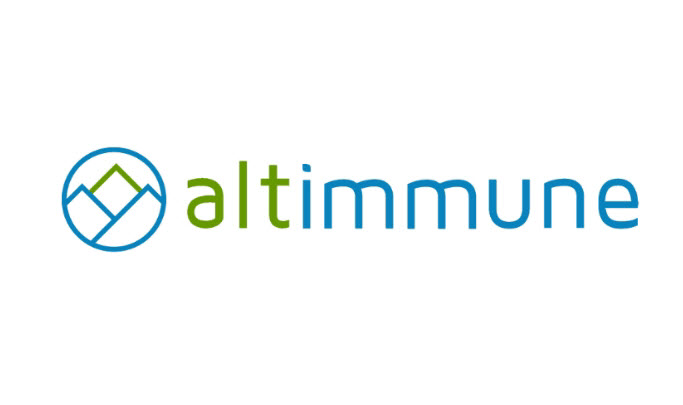 Maryland biotech Altimmune Inc. has reached an agreement to acquire California drug developer Spitfire Pharma Inc. in a move that sent the local company's stock skyrocketing Tuesday.
Under the deal, Gaithersburg-based Altimmune (NASDAQ: ALT) will make a $5 million upfront payment in common stock to Spitfire's equity holders, who could also receive $8 million in future clinical and regulatory milestone payments and up to $80 million in sales milestones, the company reported.
Both companies' boards of directors and Spitfire equity holders approved the merger, according to public filings. The transaction is expected to close this month and is subject to customary closing conditions.
The deal puts Spitfire's flagship product candidate — a treatment for nonalcoholic steatohepatitis, or NASH, a condition marked by fat buildup in the liver — into Altimmune's pipeline of flu and anthrax vaccines. South San Francisco-based Spitfire was started by Dr. John Nestor and Velocity Pharmaceutical Development LLC, which was created by West Coast venture capital firm Presidio Partners. The company was formed to develop a treatment for NASH, the most severe form of nonalcoholic fatty liver disease that causes inflammation and liver cell damage.
The product is slated to enter clinical development next year, with a phase 1 clinical trial on the horizon for 2021. The company projects a $10 million budget to get it there.
For Altimmune, a clinical-stage immunotherapeutics company, the addition makes sense; the candidate, now called ALT-801, builds on its liver disease work within its hepatitis B program, according to the company. It's "a transformative transaction," said Dr. Vipin Garg, Altimmune's president and CEO, in a statement.
"NASH is a significant unmet need. There are no approved treatments available, and prevalence is growing worldwide as a consequence of an expanding obesity epidemic," Garg said. "Compelling preclinical data generated by Spitfire suggests that ALT-801 could reverse obesity, a primary cause of NASH, thereby reducing excess liver fat, inflammation and fibrosis associated with the disease."
Click here to read more via the Washington Business Journal