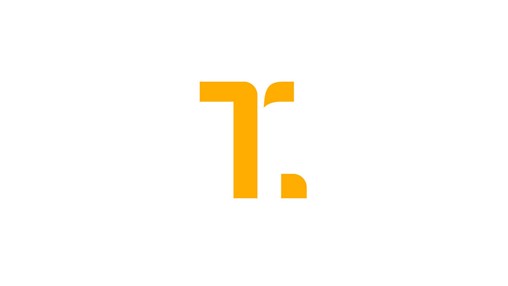 Proceeds to Advance CancerSEEK, a Liquid Biopsy Test Designed to Detect Multiple Cancers at Earlier Stages of Disease, into Registrational Trial
Financing Co-Led by Casdin Capital and Section 32 and Includes Multiple New Top-Tier Investors
Cambridge, MASS., July 29, 2020 – Thrive Earlier Detection Corp., a company dedicated to extending and saving lives by incorporating earlier cancer detection into routine medical care, today announced that it has raised $257 million in a Series B financing. The round was led by Casdin Capital and Section 32, with participation from new investors Bain Capital Life Sciences, Brown Advisory, Driehaus Capital Management, Intermountain Ventures, Janus Henderson Investors, Lux Capital, Moore Strategic Ventures, Perceptive Advisors, Rock Springs Capital, Sands Capital, funds and accounts advised by T. Rowe Price Associates, Inc., and other undisclosed investors. All of Thrive's Series A investors returned to participate in the Series B financing. Thrive also announced that Eli Casdin has been appointed to the board of directors.
"Since our founding in 2019, Thrive has continued to make tremendous progress in our pursuit towards changing the face of cancer," said David J. Daly, chief executive officer of Thrive. "In April, we published data from the first ever prospective and interventional study of a multi-cancer screening test in an asymptomatic population. Our blood test more than doubled the number of cancers first detected by screening, enabling better outcomes and, in some cases, potential cure for these patients. With this financing, we are well-positioned to advance our test into a robust registrational trial and continue to work closely with key stakeholders to remove barriers to ensure timely access, including future reimbursement for CancerSEEK."
Thrive's vision is to incorporate its blood test, CancerSEEK, into routine medical care and detect more cancers at earlier stages when they can be more effectively treated and, in many cases, cured. Today, the vast majority of people are diagnosed only after symptoms appear, often coinciding with late stage, metastatic disease, and poor outcomes. CancerSEEK, used in combination with standard-of-care screening tests has the potential to shift this paradigm to a new reality where the majority of cancers, including many with no screening options today, are diagnosed through screening and at earlier stages.
"We are proud to partner with a diverse group of world class investors who share in our vision to make earlier detection of cancer an accessible and affordable part of our healthcare system," said Steven J. Kafka, Ph.D., chairman of Thrive and managing partner at Section 32. "We are also thrilled to welcome Eli Casdin to our board of directors. Eli has deep and broad expertise in diagnostics and biotech, and he will provide tremendous value to Thrive."
Mr. Casdin has spent the last 17 years focused on and investing in disruptive technologies and business models across life sciences and healthcare. In 2011, he founded Casdin Capital, a life science technology investment firm to provide growth equity to private and public companies throughout the industry continuum.
"In the collective search to bend the mortality curve on cancer, the disruptive potential of earlier detection has long been a promise. But now, in a real-world study of 10,000 individuals, Thrive's blood test integrated with standard-of-care, has delivered on this potential and shows the power of detecting cancers before they spread. While there is more work ahead, it is clear that the future has now arrived. I'm excited to join the board and help in my small way to usher in this new era," said Eli Casdin, chief investment officer of Casdin Capital.
About Casdin Capital
Casdin Capital, LLC was founded in 2011 and brings a deep understanding, expertise and long-term perspective to financing the next generation of life science innovation. Specific only to the firm's diagnostics and molecular information portfolio, Casdin Capital has invested in many of the leading pioneers, including but not limited to Foundation Medicine, Invitae, Adaptive Biotechnologies, Flatiron Health and 23andMe. In addition, Eli Casdin currently serves on the board of directors of Exact Sciences, a leader in the field of molecular screening for cancer. For more information, please visit www.casdincapital.com.
About Section 32
Section 32 is a venture capital fund investing at the frontiers of technology, healthcare and the life sciences with the goal to improve the human condition by accelerating the discovery, development, adoption and distribution of important technologies and lifesaving medicines. Founded by Bill Maris, the firm's focus areas include biotechnology, therapeutics, advanced diagnostics, precision medicine, software, cybersecurity, machine learning and artificial intelligence. For more information, please visit www.section32.com.
Thrive Earlier Detection Corp. is a healthcare company focused on incorporating earlier cancer detection into routine medical care to extend and save lives. Thrive is developing CancerSEEK, a liquid biopsy test that is designed to detect many cancers at earlier stages of disease. CancerSEEK will serve as the core of Thrive's integrated cancer information offering. For more information, please visit www.thrivedetect.com.