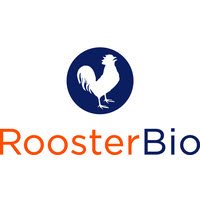 FREDERICK, MD. (PRWEB) JULY 30, 2020
RoosterBio has been named one of The Washington Post's 2020 Top Workplaces in the Washington, D.C. area. Winners were selected based solely on employee feedback gathered through an anonymous third-party survey administered by Energage, LLC, which measured several aspects of workplace culture, including alignment, execution, and connection. This award is the third award received by the RoosterBio for its outstanding workplace culture since 2019.
"As our leadership team was transforming RoosterBio from an incubator startup company into a worldwide regenerative medicine products leader, we wanted to build the kind of company we all wanted to work for," said RoosterBio CEO Margot Connor. "It is gratifying to realize that this effort is paying off. As we navigate the new challenges that COVID-19 has presented this year, we remain nimble and adaptable, but focused on retaining the high-quality workforce that we have."
The full list of winners along with additional content will run in print in a special Top Workplaces magazine on October 14, 2020 and will be available on The Post's site. The Washington Post will also host an awards ceremony in October to recognize the 200 top-ranked companies.
"Now in its seventh year, The Post's Top Workplaces list continues to highlight the companies that are leaders in the Washington-area in terms of employee engagement and satisfaction," said Washington Post Top Workplaces editor Dion Haynes. "We had a record number of employees participate in the survey this year, making it clear that these organizations have made cultivating an atmosphere of support and respect a priority."
In 2019, RoosterBio won the Frederick County Best Places to Work award in the medium-sized employer category by Frederick County and City Governments, and the Frederick County Chamber of Commerce. Most recently, Rooster Bio was named a 2020 Top 50 Workplace in Frederick Magazine.
About RoosterBio
RoosterBio, Inc. is a privately held cell manufacturing platform technology company focused on accelerating the development of a sustainable Regenerative Medicine industry, one customer at a time. RoosterBio's products are high-volume, cost-effective, and well-characterized adult human mesenchymal stem/stromal cells (hMSCs) paired with highly engineered media systems. RoosterBio has simplified and standardized how living cells are purchased, expanded, and used in development, leading to marked time and cost savings for customers. RoosterBio's innovative products and collaborative relationships are ushering in a new era of productivity and standardization into the field. Visit http://www.roosterbio.com.
About The Washington Post
The Washington Post is an award-winning news leader whose mission is to connect, inform, and enlighten local, national and global readers with trustworthy reporting, in-depth analysis and engaging opinions. It combines world-class journalism with the latest technology and tools so readers can interact with The Post anytime, anywhere.
About Energage, LLC
Headquartered in Exton, PA., Energage (formerly known as WorkplaceDynamics) is a leading provider of technology-based employee engagement tools that help leaders to unlock potential, inspire performance, and achieve amazing results within their organizations. As the research partner behind the Top Workplaces program, Energage has surveyed more than 47,000 organizations representing well over 16 million employees in the United States.