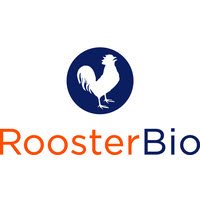 New Funding, Anticipated to Close at $22 Million, to Fuel Growth of its Regenerative Medicine MSC Manufacturing Platform Worldwide, Scale the Organization, and Accelerate R&D Innovation
Frederick, MD, Aug. 6, 2019 /PRNewswire-PRWeb/ — RoosterBio Inc, disrupting the market by radically simplifying human mesenchymal stem/stromal cell (hMSC) biomanufacturing, today announced it has raised in excess of $15 million in an initial Series B financing round led by Dynamk Capital. Existing and new investors exhibited strong investment interest, leading to an oversubscribed round. The Series B final round is expected to close with additional investors by the end of August, totaling approximately $22 million raised. The investment will be used to expand and scale the RoosterBio team as its customer base continues to grow internationally, while bolstering research and development for their transformative next generation cell and gene therapy solutions. This funding round represents the powerful partnership between a venture team of industry experts specifically targeting creative life science industrials developing technologies and business models that change the paradigm of biopharmaceutical research, development and biomanufacturing.
"It is critical that we empower scientists to get innovative products to the market more efficiently in order to develop life-saving cures," said Daniella Kranjac, Founding Partner of Dynamk Capital. "RoosterBio's pioneering biotechnology platform is driving the revolutionary field of regenerative medicine which has the potential to develop therapies for previously untreatable diseases and conditions. We look forward to helping RoosterBio scale their business and make their technology more broadly available."
Click here to read the entire Press Release.