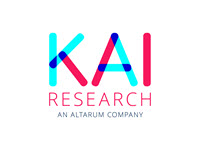 Contract research organization KAI Research has been snapped up by fellow CRO Navitas Life Sciences as it looks to boost its study offerings.
Specifically, the buy, financial details of which have not been shared, will see Navitas expand its phase 2 and 3 trial work in North America while adding to its current capabilities in Europe and the Asia-Pacific region.
The integration of KAI into Navitas will also help "support larger and more complex clinical deals with addition of sites and local clinical trial management capabilities in U.S.," it said in a statement.
Given KAI's focus, the deal also strengthens Navitas' therapeutic expertise in mental health, musculoskeletal diseases, neurological disorders, pain, diabetes, infectious diseases and oncology.
Srinivasan H R, managing director of Navitas, said: "We are on track in terms of our acquisitions, KAI Research will further strengthen our capabilities in clinical services and expand our therapeutic expertise. Through this acquisition, we also gain a unique standpoint in serving Federal agencies like FDA, NIH, CDC, Department of Defense etc.
Click here to read more via fiercebiotech.