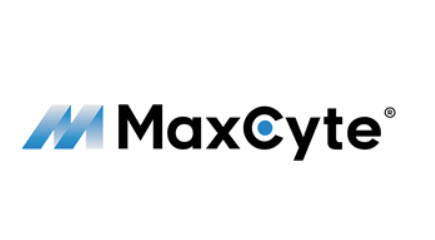 R-1000, a cuvette that can process up to 1 mL (or up to 200 million) cells, is first new product offering Enhanced range of volumes and design features will support expanded use in both cell therapy drug development and early drug discovery
Gaithersburg, MD – June 25, 2020: MaxCyte, the global clinical-stage cell-based medicines and life sciences company, announced today the launch of the first product in the new and expanded range of ExPERT™ disposables. The new R-1000 cuvette can process a volume of up to 1 mL, or up to 200 million cells, and provides increased versatility for companies developing cell therapy drugs as well as those advancing early drug discovery. This expands the company's range of disposables and provides additional growth opportunities by addressing one of the processing volumes frequently requested by customers. Based on extensive customer feedback, this new design can be used across the complete range of MaxCyte's electroporation instrumentation, including the recently launched ExPERT ATx™, STx™ and GTx™, and represents the first product in a new industrial design that provides improved usability and handling.
"The ExPERT R-1000 represents the first product in our next-generation disposable design and further expands the range of products requested by customers to address the rapidly growing fields of cellular therapy and gene editing," said Brad Calvin, Executive Vice President of Global Commercial Operations for MaxCyte. "We are continually focused on improving and expanding our disposable product range to provide scalable, high performance solutions that address the variety of cell processing volumes encountered by customers for a wide range of therapeutic indications."
As part of creating a unifying technology from concept to clinic, MaxCyte is focused on innovative solutions to provide a range of disposables that will enable customers to use a single high-performance transfection technology across all stages of development. Creating cellular editing platforms standardized on a single, scalable, high performance technology can assist the industry in accelerating timelines, reducing costs and achieving milestones critical to the translation of this promising new generation of cellular therapies.
The new instrument family can be viewed online at //myexpertplatform.com/r-1000.
About MaxCyte
MaxCyte, the clinical-stage global cell-based therapies and life sciences company, uses its proprietary next-generation cell and gene therapies to revolutionize medical treatments and ultimately save lives. The Company's premier cell engineering enabling technology is currently being deployed by leading drug developers worldwide, including all of the top ten global biopharmaceutical companies. MaxCyte licenses have been granted to more than 100 cell therapy programs, with more than 70 licensed for clinical use, and the Company has now entered into ten clinical/commercial license partnerships with leading cell therapy and gene editing developers. MaxCyte was founded in 1998 and is headquartered in Gaithersburg, Maryland, US. For more information, visit www.maxcyte.com
For further information, please contact:
MaxCyte Inc.

Doug Doerfler, Chief Executive Officer

Ron Holtz, Chief Financial Officer

+1 301-944-1660
US Media Relations

Jamie Lacey-Moreira

PressComm PR, LLC

+1 410-299-3310

jamielacey@presscommpr.com