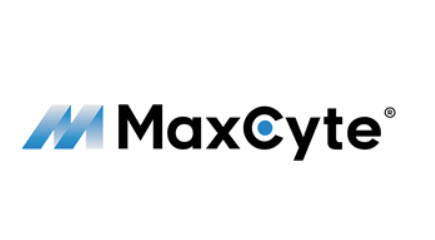 MCY-M11 is being evaluated in relapsed/refractory ovarian cancer and peritoneal mesothelioma
CARMA platform offers faster manufacturing speeds, broader therapeutic applications, combination opportunities and repeat dosing potential
GAITHERSBURG, Md., Oct. 24, 2019 /PRNewswire/ — MaxCyte, the global cell-based therapies and life sciences company, announces today that, having completed dosing of the second cohort of patients, clinical investigators have initiated dosing in the third cohort of patients of MaxCyte's Phase I clinical trial with the next higher cell dose of MCY-M11. This lead, wholly-owned, non-viral mRNA-based cell therapy candidate from MaxCyte's CARMA platform is a mesothelin-targeting chimeric antigen receptor (CAR) therapy being tested in individuals with relapsed/refractory ovarian cancer and peritoneal mesothelioma.
The dose escalation trial is evaluating the safety and tolerability, as well as preliminary efficacy, of MCY-M11 administered intraperitoneally across a series of ascending dose-level cohorts. In the first two cohorts, the infusion of MCY-M11 has been well tolerated in all patients treated. No dose-limiting toxicities, infusion-related adverse events, on-target or off-target toxicities, or other unwanted events were observed.
"We are making significant progress with our lead CAR therapeutic and our proprietary CARMA autologous cell therapy platform. Furthermore, the on-going trial continues to demonstrate the feasibility of our one-day cell therapy manufacturing process," said Claudio Dansky Ullmann, MD, Chief Medical Officer. "We are very excited about the potential of MCY-M11 as a new, effective therapeutic in solid tumors where the majority of patients still have very limited treatment options."
Click here to read the entire release.