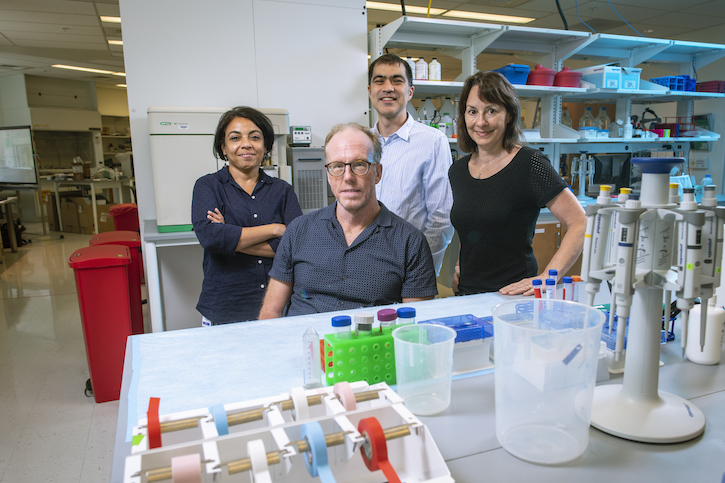 George Mason University bioengineering professor Michael Buschmann and a team of scientific collaborators have devised improved lipid nanoparticle  technologies to deliver mRNA that could make mRNA vaccines such as the COVID-19 vaccines less costly, with fewer side-effects and more available worldwide.
Vaccines with mRNA use lipid nanoparticles (LNPs) to protect the mRNA and facilitate the immune system's response to protect people against infection by viruses. This technology has flattened the COVID-19 curve in Western industrialized nations, but the vaccine will need to evolve to reduce side effects and permit worldwide vaccination to eradicate the disease.
Working with George Mason University's Office of Tech Transfer (OTT) to form the start-up AexeRNA Therapeutics Inc., Buschmann and his team have licensed the commercial rights of four patent applications to the company. The patents address two major LNP technology issues related to novel lipid molecules and novel methods of LNP manufacturing.
"Our solutions seek to make the vaccine more efficient, less costly, and decrease its adverse effects," said Buschmann, the chair of the Bioengineering Department within Mason's College of Engineering and Computing.
By modifying the structure and composition of the LNPs, the researchers were able to make the vaccine more efficient, less toxic and easier to make, handle and distribute.
Click here to read more via GMU.EDU.