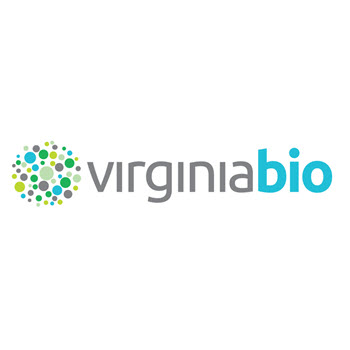 With Gov. Ralph Northam managing a measured reopening across Virginia, workers, researchers and businesses at every point of the health care delivery system are continuing to work to contain the spread of COVID-19. Among them are Virginia's biotechnology companies and organizations that have been helping to ramp up testing, develop treatments and work toward possible vaccine candidates in the fight against COVID-19. The efforts of the life sciences industry across the commonwealth are critical to limiting community spread of COVID-19, and ensuring the safety and well-being of Virginians as the economy continues to reopen.
On March 7, Virginia announced its first recorded case of the novel coronavirus. As of this past Friday, we saw more than 150,000 confirmed cases across Virginia, Maryland and Washington, D.C., and nearly 2,000 deaths in the commonwealth alone. In response to the pandemic, Northam and the region's leadership issued a stay-at-home order, and a shutdown of nonessential businesses and industries. Meanwhile, biotechnology companies and their employees have rushed to combat COVID-19 from the front lines as essential businesses.
The first step toward a measured reopening of Virginia was gaining a fuller understanding of community infection rates of COVID-19 through comprehensive testing efforts. Accordingly, public health experts called for a greater testing volume to ensure our communities' health and safety upon a gradual return to normal. The commonwealth's life science industry answered that call.
Virginia companies were critical to expanding the commonwealth's testing capacity, developing new tests and repurposing existing technology to run COVID-19 diagnostics. Virginia universities also stepped up to expand testing, with Virginia Tech developing a rapid test kit that can deliver results as quickly as the same day, through improved testing and more efficient logistics.
Moreover, industry leaders and research institutions in Northern Virginia are working to improve the accuracy of tests and reduce the number of false negative tests. We also have seen Virginia companies step up and deploy innovative contact-free technology to help limit the spread of the virus from patients to health care workers and preserve personal protective equipment stocks.
Virginia is set to become a national leader in domestic pharmaceutical manufacturing, through the help of Richmond-based Phlow Corporation.
The company recently was awarded a $354 million U.S. Department of Health and Human Services contract to help build a national stockpile of ingredients for essential medications that are used to treat COVID-19 patients. Phlow's unique manufacturing processes will reduce production time for and costs of these essential active pharmaceutical ingredients for key medicines.
While continuing to scale testing efforts is important to a controlled, gradual reopening of Virginia, the key step on our return to normal is to develop a vaccine for COVID-19. Virginia's life science industry continues to step up to the plate to meet this need. Charlottesville-based LumaCyte is using technology to speed up the identification of vaccine candidates. And Indoor Biotechnologies is developing genetically engineered COVID-19 proteins for research, diagnostics and vaccine development. Major biopharmaceutical companies like Pfizer and GlaxoSmithKline, which have locations and investments in Virginia, also are supporting efforts to develop an effective vaccine candidate.
The contributions of our companies, organizations and universities should not come as a surprise. The life science ecosystem in Virginia and the national capital region long has delivered treatments, cures, medical devices, diagnostics and more that improve the health of Virginians and patients across the country. And our industry has been empowered to conduct this good work through policies that promote innovation in the life sciences. Following its current efforts to combat the COVID-19 pandemic, we must continue to support this critical industry through policies that promote innovation and the health of our residents.
As the commonwealth focuses on staying healthy and maintaining a robust economy, the efforts of our industry — both of local companies who call our state home and of large multinational organizations who employ thousands of Virginians — will continue to be critical to fighting community infection, keeping everyone safe and ultimately delivering a vaccine to end this pandemic.
Source: www.richmond.com