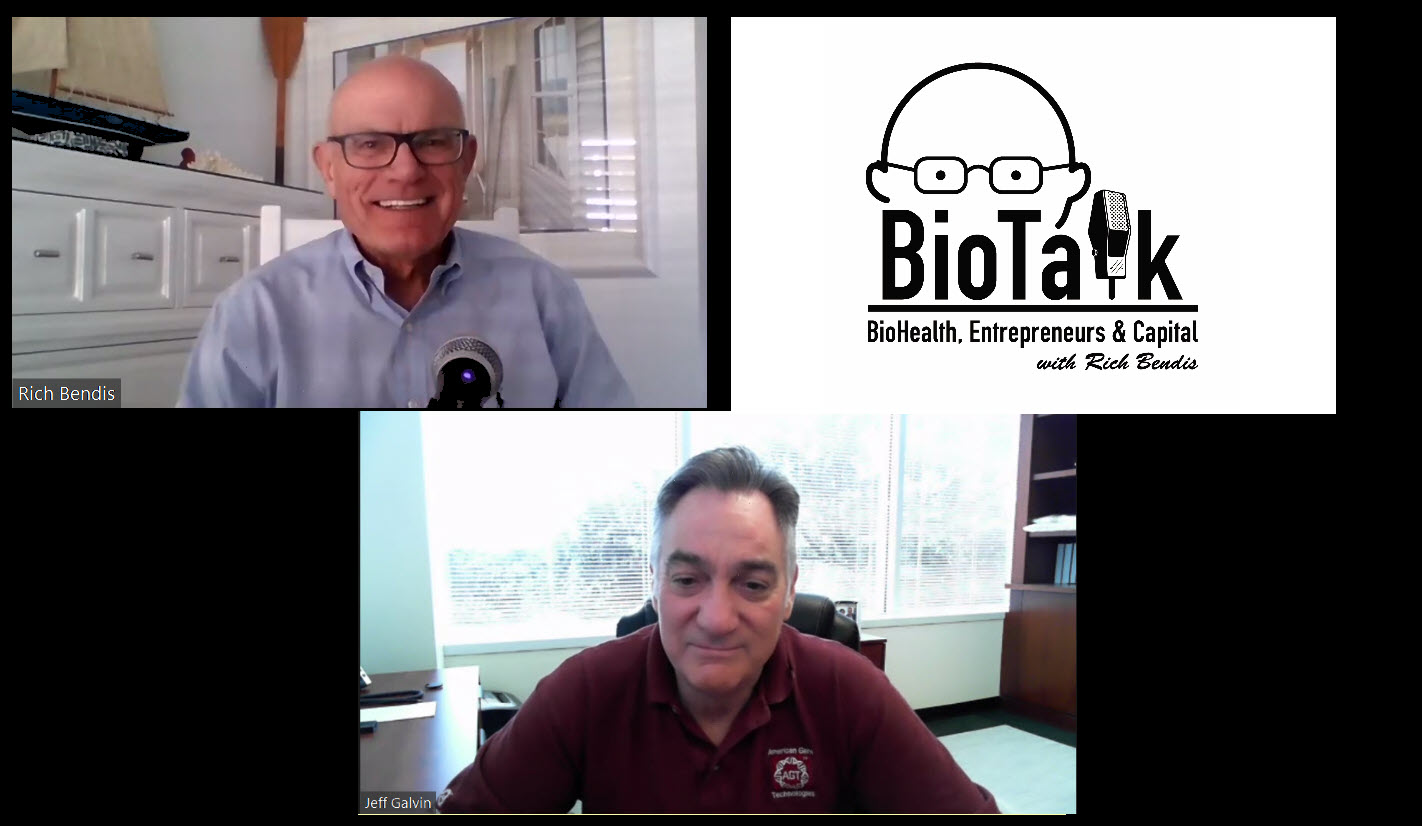 American Gene Technologies International Inc. (AGT) CEO and Founder, Jeff Galvin returns to update us of their Phase 1 Clinical Trial of their lead #HIV Program, their expansion in a new facility, and what's next!
Listen now on Apple https://apple.co/2Gi2GIF, Google https://bit.ly/2GizVvu, Spotify https://spoti.fi/2GxROGd, and TuneIn https://bit.ly/3l9HK56.
Jeff Galvin is the CEO and Founder of American Gene Technologies™ (AGT). He earned his BA degree in Economics from Harvard in 1981 and has more than 30 years of business and entrepreneurial experience including founder or executive positions at a variety of Silicon Valley startups. Several of his companies were taken public and/or sold to public companies, including one in the medical-technology arena that was sold to Varian, the leading maker of linear accelerators used in cancer therapy. Following his startup experience, he retired to become an Angel Investor in real estate and high tech. He came out of retirement to found and fund AGT after meeting Roscoe Brady at NIH.