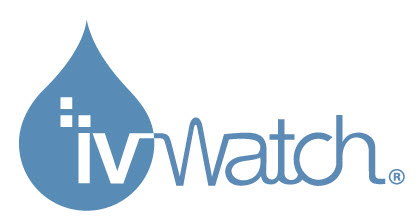 Medical device manufacturer welcomes visitors during Tech Center event
NEWPORT NEWS, Va., August 13, 2019 – ivWatch, a biosensor technology company focused on improving patient safety and the effectiveness of intravenous (IV) therapy, will participate in the ribbon-cutting celebration at 10:30 a.m. on August 16, 2019 for the opening of Tech Center Research Park's Building One. The building, in which ivWatch is an anchor tenant, is the first of 10 buildings planned for the park.
The company designed, assembles, and sells a breakthrough medical device which uses sensor technology to monitor what is happening below the skin and into the tissue during drug/fluid delivery and can detect leakage before the human eye. When the ivWatch system detects a leakage, known as an infiltration, it alerts the medical team to inspect the IV site.
"We have entirely transitioned from being a research and development company to an extensive operation serving health care institutions all over the world," said Gary Warren, president and CEO of ivWatch. "The strategic build-out in a first-class facility like this provides us with all necessary resources to continue to innovate and make waves in our industry."
While scouting possible headquarter relocation options, the company required a facility that could adapt to support the year-over-year growth projections of the company and a manufacturing space that would allow the company to build in-house production capabilities.
ivWatch operations are housed within a 25,000 sq. ft. footprint including state-of-the-art manufacturing, R&D and office space, and a large medical setting used to conduct pre- and post-market clinical studies.
Click here to read the entire release.