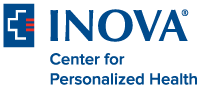 FAIRFAX, Va., Aug. 24, 2017 /PRNewswire/ — The Inova Personalized Health Accelerator (IPHA) announced today that health and biosciences industry veteran Michael Thomas has been appointed Director of the Accelerator. Prior to joining Inova, Michael was founder and CEO of Appian Partners, an Annapolis life sciences consulting practice. His med-tech experience has spanned several early stage, growth stage, and turn-around ventures as CEO of Appian Partners, ReGear Life Sciences, NuSomnea, Tanzen Medical, Mommy's Medicine Cabinet, Appian Medical, iSonea, and NovaSom. He also served on the board of directors for AdvaMed and Circadiance. He started his career in the pharmaceutical industry with Merck & Company and GlaxoSmithKline. Michael earned a BS in Microbiology from Cornell University.
"Mike's experience in raising over $125 million in venture capital, angel funding, and private equity combined with his leadership experience as a chief executive in startup and public companies will provide IPHA participants with outstanding guidance as they develop their company to meet the needs of health system markets," said Todd Stottlemyer, CEO of the Inova Center for Personalized Health (ICPH). Michael will be one of four directors that support the operations and portfolio of IPHA. He joins Hooks Johnston and Pete Jobse, with a fourth director to be named in the future.
IPHA, a variation on the traditional accelerator model, is differentiated by rolling admissions; with a limit of no more than 6 companies at one time and customized programs that provide individual companies the capital investment, mentoring, and networking they need to accelerate the development and commercialization of their products. The program also affords companies direct access to the Inova Health System to validate innovations and demonstrate value.
The Inova Health System previously announced the formation of IPHAwhich will commence operations in the third quarter of 2017. IPHA provides qualified healthcare technology start-ups with a unique series of services to help them grow into sustainable businesses. These services include C-suite coaches, customized plans for commercialization, capital investment, and connections to potential customers. An announcement calling for applicants will be issued at the end of the summer.
About Inova Personalized Health Accelerator 
The Inova Personalized Health Accelerator is a unique program that provides C-suite coaches, customized plans, early stage capital, connections to strategic partners and later stage capital, and connections to customers for healthcare technology and services entrepreneurs.  This bespoke approach to enhance med-tech entrepreneurs' efforts to accelerate new companies through the early stages of product design, capital formation and commercialization will serve as the foundation for a stronger healthcare ecosystem in the mid-Atlantic region. Additional program information is located at www.inovapha.org.
About Inova 
Inova is a global leader in personalized health, which leverages precision medicine to predict, prevent and treat disease, enabling individuals to live longer, healthier lives. At Inova, we serve more than 2 million people each year from throughout the Washington, DC, metro area and beyond.
We are shaping the future of health through our integrated network of hospitals, primary and specialty care practices, emergency and urgent care centers, outpatient services and destination institutes.  Our commitment to health and wellness is further reflected in our sustainable practices. Inova is home to world-class researchers, expert medical specialists and renowned scientists, who are driving innovation to improve patient care, prevent disease and promote wellness. For more information, visit www.inova.org, or find Inova on Facebook, Twitter and LinkedIn.
CONTACT: Kelly Schlageter, rel="nofollow">kelly.schlageter@inova.org, 571-472-0200
View original content:http://www.prnewswire.com/news-releases/inova-personalized-health-accelerator-names-michael-thomas-as-director-300508587.html
SOURCE Inova Health System