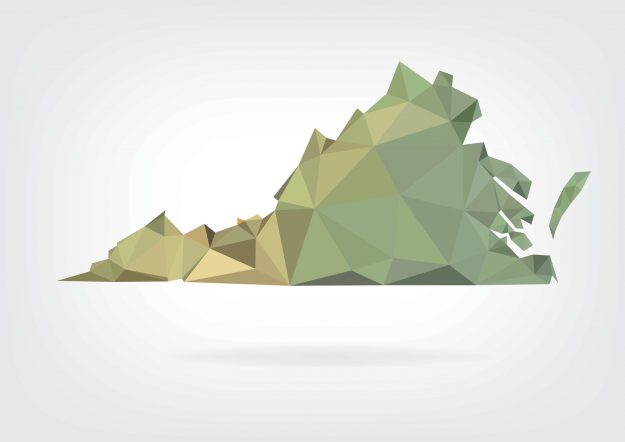 Virginia Gov. Terry McAuliffe announced on Monday that $450,000 of a $2.7 million research fund will be put toward initiatives involving cybersecurity, information technology and drone research.
The fund, known as the Commonwealth Research Commercialization Fund, will be distributed via awards to 40 nonprofit institutions, universities and federal research facilities throughout Virginia. CRCF awards are designed to offer innovative solutions and spur economic growth through investment in promising commercial research, according to a release from the state. Five programs — Commercialization, Eminent Researcher Recruitment, Matching Funds, SBIR Matching Funds, and STTR Matching Funds — accepted applications.
"These awards will contribute to the commonwealth's growing leadership position in technology innovation and research excellence, while generating significant long-term economic benefits and growing the new Virginia economy," McAuliffe said.
Virginia Secretary of Technology Karen Jackson said this new investment in "the commercialization of new technologies is a catalyst for new company development and job creation for future generations."
Here's a full breakdown of the technology funding:
Cybersecurity
$50,000 to 418 Intelligence Corp. toward the development of a reusable cyber tournament module for competition-based analyst skills.
Information technology
$49,909 to Arcus Analytics to establish an integrated data management program for maintaining civil infrastructure.
$100,000 to the University of Virginia for a "high-bandwidth line-speed network processing framework."
$50,000 to Service Robotics and Technologies for their map-based facility management system for robots and smart devices.
$49,783 to SynaptiCAD for the commercialization of blockchain technologies.
Unmanned systems
$50,000 to the Counter-Drone Research Corporation for a mobile prototype development of a rogue drone detection system.
$50,000 to TruWeather Solutions in support of a project that will use road weather data to accelerate self-driving vehicle research.
$50,000 to dbS Productions LLC in support of search and rescue software.
The funding follows review by the Center for Innovative Technology — Virginia's nonprofit corporation aimed at investing in high-growth, early-stage technology companies — and evaluation by the Research and Technology Investment Advisory Committee, which recommended funding allocation to the CIT Board of Directors.
Awards not listed here were also given to researchers in advanced manufacturing, energy, environment, and life sciences.
The Commercialization, SBIR and STTR programs granted funding to private-sector applications, while the Matching Funds program and Eminent Researcher Recruitment program allocated award funding to institutions in academia, nonprofits and other research facilities. The Commercialization, SBIR and STTR programs promote commercialization through technology and product development, with an economic development.
The Eminent Researcher Recruitment program is designed to allow Virginia public institutions of higher education to improve their research environment by recruiting a top researcher to become a member of the faculty, and the Matching Funds program supports both public and private Virginia institutions of higher education, as well as federal research facilities and nonprofit research institutions.