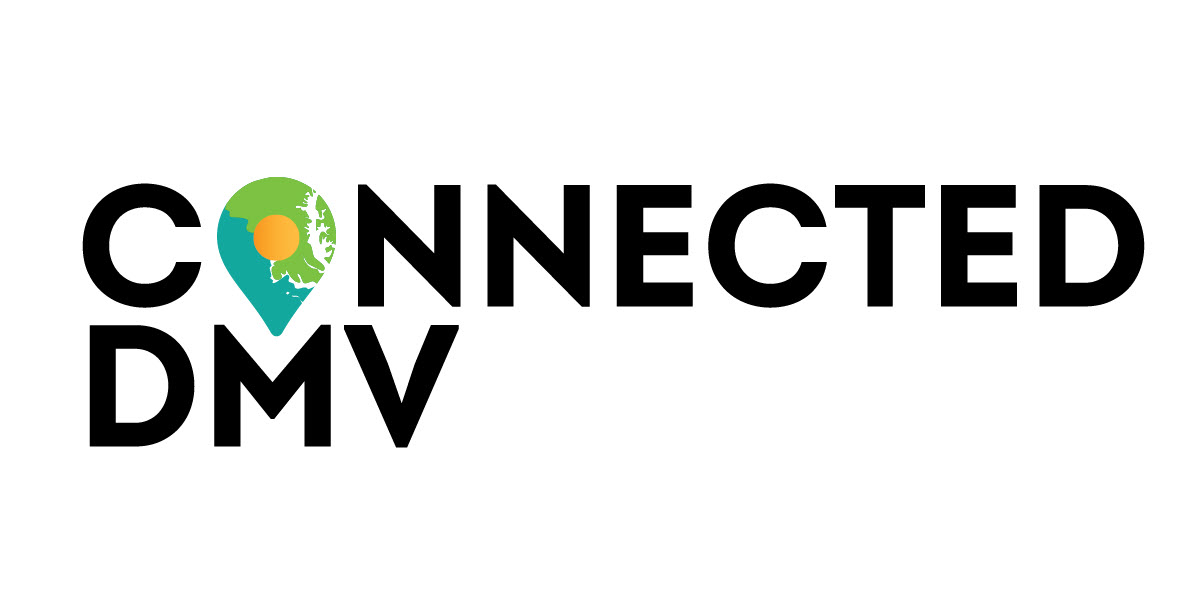 June 3, 2021 (Washington, D.C.)— The once-in-a-generation pandemic highlighted both the region's continued lag in economic competitiveness and the absence of a cohesive and coordinated economic development strategy. The Regional Economic Development Strategy (REDS) initiative, launched by Connected DMV, has released the first regional cross-sector blueprint to advance economic opportunity and social equity in Greater Washington, the culmination of a year of work by the REDS Steering Committee.
The REDS 1.0 Report, "One: A Blueprint for Enduring Collaboration to Advance Economic Opportunity and Equity in Greater Washington," lays the foundation for a long-term collaborative framework to improve the competitive advantage of the region both nationally and around the world by operationalizing an enduring cross-sector model made up of leaders from the public sector, industry, academia, community nonprofits and philanthropy working together to advance equitable economic development to improve opportunity for all. Further, it makes the case that the region can only solve structural regional problems that have been endemic constraints by coming together as a table of equal stakeholders across jurisdictions and sectors.
"This moment is a turning point for Greater Washington. Let's choose to work together. Only then can we recover from the losses suffered during the pandemic and achieve unimaginable results to ensure no matter what neighborhood you're from, Greater Washington becomes an even better place to live and work," the Steering Committee wrote in the Report's foreword.
The report lays out key challenges that have historically kept many communities within the region from prospering, often starkest along an east-west divide in the region, and outlines the planned path forward through 2024. It also confirms the early focus areas for joint programming to be further designed, developed, and implemented, aligned with an integrated vision for social equity and economic development.
Key recommendations for high-potential entry points for greater regional collaboration:
Regional Economic Growth
Plan, design and build the first release of a collaborative, data-driven DMV Atlas (DMV Atlas: Accelerating Equitable Regional Growth) with pilot use cases synthesizing cross-sector data sets to unearth new equitable growth opportunities and improve regional planning, investment, and programming

Launch a regional leadership workstream focused on closing the region's East-West divide along ten equity impact areas, and informing DMV Atlas development, as well as other REDS join programs
Regional Branding and Marketing
Host visioning sessions to include full cross-sector representation to define a joint regional branding and marketing program

Organize the first joint regional outreach delegation to attend a national or global tradeshow

Launch planning of a major, local, net-new event focused on a regional industry cluster growth area
Regional Talent Pipeline
Initiate development of a regional career opportunities platform with available upskilling/reskilling resources, internships, apprenticeships, and jobs

Establish a forum to develop coordinated regional actions to secure federal, state, and philanthropic funds, resources, and programs related to talent and workforce development
In addition to REDS, Connected DMV's COVID-19 Strategic Renewal Task Force has launched a number of other specific initiatives that provide early proof points in shaping large-scale, net-new growth opportunities across the region through deliberate public-private-academia-community collaboration. They include the Global Pandemic Prevention & Biodefense Center, the National Capital Hydrogen Center, Connectivity for All and the Potomac Quantum Innovation Center (PQIC). REDS will serve as a mechanism to deepen coordination around these initiatives and other regional strategic initiatives with broad economic development scope or potential.
About REDS and Next Steps:
REDS 1.0 is the culmination of intensive work that was undertaken from September 2020 to May 2021 by the REDS Steering Committee and Working Group. The Steering Committee consists of 23 results-driven cross-sector leaders from across the region. Their work represents the first time that a cross-sector and cross-jurisdictional group has come together with a shared vision and purpose of laying out guiding principles and goals for collaborative regional economic development. The initiative was approved by Connected DMV's COVID-19 Strategic Renewal Task Force, a group formed to improve the long-term social, physical and digital infrastructures for inclusive economic growth and renewal across the entire DMV region, post-pandemic.
Over the remainder of 2021, the REDS team will continue to convene regional stakeholders, launch joint economic development programs, unearth new opportunities for equitable growth, and take the necessary steps to formalize an enduring regional economic development collaborative.
While REDS 1.0 laid the groundwork, two other phases will build a structured, long-term cooperative mechanism to drive equitable economic growth through joint programs. In REDS 2.0 (Timeframe: June-December 2021) the blueprint will continue to be refined and REDS stakeholders will formalize collaboration and launch joint programs. In REDS 3.0 (Timeframe: 2022-2024), the focus will be on operationalizing collaboration and delivering sustained programs.
Quotes from REDS Steering Committee members follow below:
"We are creating something new: a more economically equitable and collaborative region. Imagine what we could achieve by doing bigger and better things together, from developing a regional talent pipeline to marketing the region to the world. Only by collaborating regionally on economic development can the entire Washington region reach its full potential as a global technology and innovation hub."
Victor Hoskins, Fairfax County Economic Development Authority
"Years and years of fragmented policy and decision-making by both the public and private sectors has led to inequitable and non-inclusive economic development in the region. Instead of every jurisdiction fending for itself, we need new thinking to place facilities and capacity equitably across the entire region as one marketplace. Working together on economic development activities collectively as a region would be an important step in that direction."
David Iannucci, Prince George's County Economic Development Corporation
"Working within each of our jurisdictions, we have found that we share similar interests in certain sector strategies and local priorities. Coming together to find common ground as a region allows us to amplify our individual assets and strengths. A strong, resilient, and inclusive regional economy in the Greater Washington area benefits us all."
Benjamin H. Wu, Montgomery County Economic Development Corporation
"In order to reach our region's true economic and equitable growth potential, we must meaningfully collaborate to jointly tackle our shared regional challenges and opportunities. We are in a much stronger position to do this, building on the success that the NOVA EDA has experienced since our establishment in 2019 – and with the understanding that success grows exponentially as the entire region collaborates on shared economic development goals."
Stephanie Landrum, Alexandria Economic Development Partnership
"The Washington DC region is uniquely positioned for economic prosperity, both nationally and internationally. The Regional Economic Development Strategy provides economic development leaders with the framework and tools necessary to work collaboratively and ensures that we realize our potential and grow together."
Keith Sellars, Washington DC Economic Partnership
"The DMV has lacked a strategy and forum for cross-sector regional economic development. REDS fills this void, as commissioned by the COVID-19 Strategic Renewal Task Force. Connected DMV will continue to bring the region together to drive collaborative net-new economic growth opportunities that deliver tangible social equity benefits."
Stu Solomon, Connected DMV
"The unique neighborhoods and jurisdictions that make up our region are deeply interconnected. That's why our region deserves a collaborative approach to economic development that includes everyone and lets all our assets shine. The work highlighted in this report represents another step forward towards that goal."
Jack McDougle, Greater Washington Board of Trade
"COG recognizes the great strides that have been made recently in economic development collaboration with the NOVA EDA and MDNCREDA. Charting a more equitable development path for Metropolitan Washington is needed, and we look forward to further alignment between REDS and COG planning committees and the Region Forward Coalition moving forward."
Chuck Bean, Metropolitan Washington Council of Governments
"Greater Washington's racial and socioeconomic divisions are real, and they are regional. It is critical for leaders across business, government, civil society, academia, and philanthropy to come together now to do the hard work of creating a better regional environment for uplifting all of our communities."
Rosie Allen-Herring, United Way of the National Capital Area
As a long-standing anchor institution in the region, Pepco applauds the development of a regional forum for economic development collaboration that enables dialogue across sectors to shape data-driven inclusive growth opportunities for the communities we serve."
"Every decision we make as regional economic development and planning leaders should be addressing the socioeconomic divide through an equitable growth lens. We must engage existing residents who are chronically and structurally marginalized first. This region is fortunate to have the resources to resolve our persistent and inexcusable economic disparities, and we will become a more desirable region for growth and investment by letting the outside world know that we take care of our own."
Shyam Kannan, Washington Metropolitan Area Transit Authority
"Metropolitan Washington is the world's greatest college town, research park, and showcase for human intellectual and cultural excellence. In many ways, the region leads the world in scientific research, education, culture, and the arts in addition to power and policy. The region is intertwined with, and inseparable from, its educational and research institutions, museums, and international presence. We don't acknowledge this boldly enough as a community."
Andrew Flagel, Consortium of Universities of the Washington Metropolitan Area
"The Regional Economic Development Strategy initiative is about finding what we can do together as a region that we can't do alone, showing the world that we are ready for the next iteration of how we're going to live, work, and thrive. Regional interconnectivity will be even more important going forward."
Bob Buchanan, The 2030 Group
"As the official destination marketing organization for Washington, DC, we focus on economic development through business and leisure travel. Working with regional partners to market Greater Washington and plan events that attract national and international attention makes economic sense and can move the needle for our region in the long term."
Elliott L. Ferguson, II, Destination DC
"As a region, we must build a talent and workforce pipeline that is interconnected and multi-level, one that provides more equitable economic opportunity. It is critical that we work together to attract a more diverse, future-focused talent pool. Collectively, we can address talent development from a supply and demand side, delivering an inclusive labor market that complements the needs of emerging industries in the region such as Healthcare, IT, Cybersecurity, and Quantum."
Dr. Anne Kress, Northern Virginia Community College
"Equitable places are attractive places. Especially in light of the past year's long-overdue racial justice reckoning, creating a diverse and well-educated talent pipeline is a stake in the ground for regional longevity and attracting private sector investment."
Travis Reindl, Bill and Melinda Gates Foundation
"We must build a broader pipeline and network for investing that is reflective of the diversity of our region. Venture capital and other forms of private investment must be at the table to contribute to equitable economic development in our region."
Phil Bronner, Ardent Ventures
About Connected DMV
Connected DMV is an initiatives-based, charitable 501(c)(3) organization that works with regional organizations across Washington D.C., Maryland, and Virginia – the DMV – to help drive ongoing improvements to social, digital, and physical infrastructure. Connected DMV focuses on initiatives that span local jurisdictions and require public-private-academia-community collaboration to best achieve the dual objectives of enduring economic health and social equity. https://www.connecteddmv.org/
FOR IMMEDIATE RELEASE
Contact:
Toni DeLancey
tonidelancey@connecteddmv.org (703) 980-5935