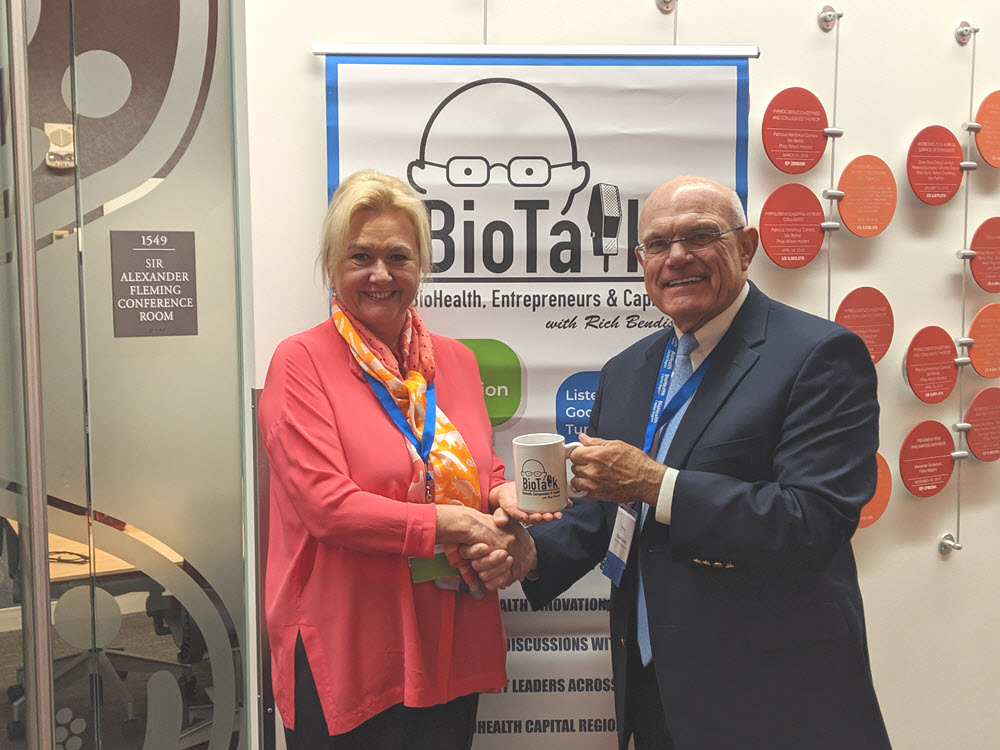 Gentian's CEO Dr. Hilja Ibert, Ph.D., guests on BioTalk from the BioHealth Capital Region Investor Conference to talk about their presence in the US market, Biomarkers, and Innovate Diagnostic Efficiency.
Listen now on Google Podcasts http://bit.ly/2MwE0w8, Apple Podcasts https://apple.co/2P7e5Nw, and TuneIn http://bit.ly/2oZkv6x
Dr. Hilja Ibert has over 25 years' experience from the international diagnostic industry, from which she also has extensive leadership experience. She is a hands-on CEO, driving development and commercialization of product solutions for the clinical diagnostics market.
Gentian is a research-driven company that Dr. Ibert knows to appreciate, as she has gained experience with the development and market introduction of innovative technology throughout her career. Gentian develops and manufactures immunoassays based on unique and proprietary technologies, which enables these products to run on a wide range of high-throughput clinical chemistry analyzers. This results in significant workflow advantages for the laboratories. Through Dr. Ibert's leadership, the company innovates and focuses on diagnostic efficiency through development and production of accurate and high throughput immunoassays that save time and costs for the laboratories and which provide relevant information earlier to clinicians. By doing so, Gentian contributes to improved patient outcomes. Gentian's current products and pipeline cover kidney, infectious, inflammatory and cardiovascular diseases.