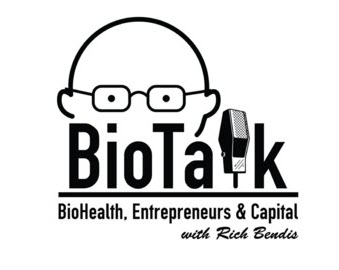 For the first time, a BioTalk look inside BioHealth Innovation, Inc. (BHI) with Entrepreneur-In-Residence (EIR) Dr. Ethel Rubin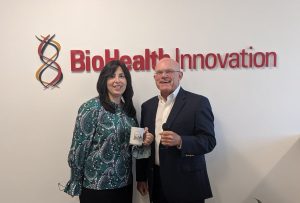 Dr. Ethel Rubin leads a venture team that helps prepare and connect lifescience companies with capital, ensuring strategies that hit valuation inflection points, achieve strategic goals, and prepare for a product launch. She has previously held corporate leadership roles in global clinical strategy and medical affairs at Medtronic, plc, was Chief Scientific Officer of BioFortis, Inc. (acquired by Quintiles-Quest JV) and CSA Medical, Inc., is President of life sciences business development advisory firm Innovative BioStrategies, LLC, and a venture partner at various funds. She has over 25 products in the marketplace garnering 9 figure sales revenue, was instrumental in multiple M&As, partnerships & collaborations, and advises hundreds of CEOs in preparation for seed to series B financing each year. Ethel has held board seats at tech incubators and numerous business and clinical Advisory boards.  Dr. Rubin earned a Ph.D. in Biochemistry and Biophysics from the University of Rochester School of Medicine & Dentistry and a certificate in corporate governance for Board of Directors service from The George Washington University School of Business.
Listen now on iTunes (https://apple.co/318CzZv), Google (http://bit.ly/30WiQfg), and TuneIn (http://bit.ly/2LPtYab).