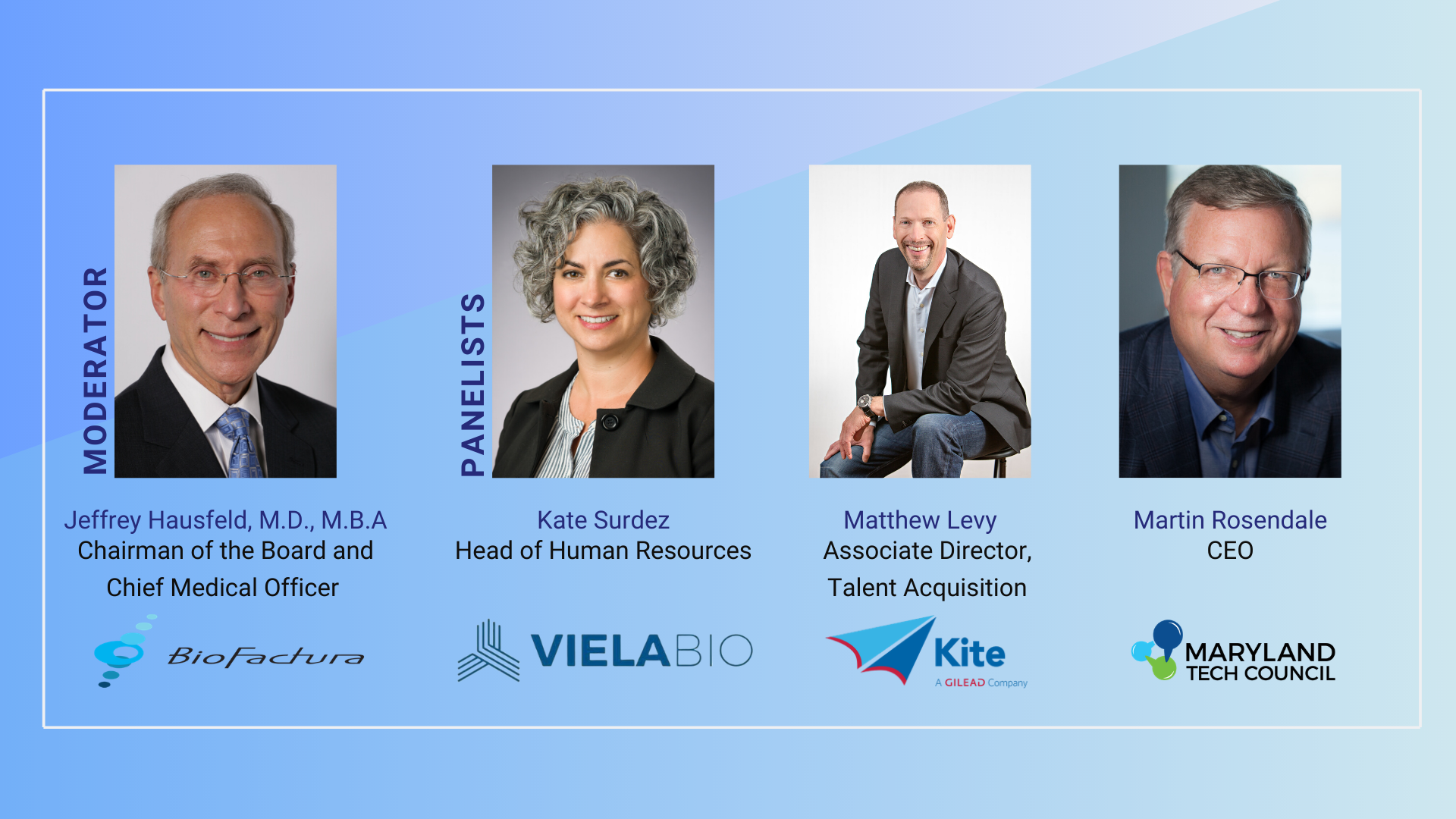 Recruiting and attracting talent is one of the top priorities and challenges for biotech and life science companies, even amid the current coronavirus pandemic. To help address those challenges, WorkForce Genetics organized a virtual panel of HR and talent acquisition leaders and local CEO's to share their insights and best practices.
On April 15th over 125 attendees joined the online panel event which was co-hosted by the Society of Physician Entrepreneurs (SOPE), entitled "Attracting Talent in the BioHealth Capital Region." Panelists included Marty Rosendale, CEO of the Maryland Tech Council (MTC); Kate Surdez, VP, Human Resources at Viela Bio; and Matthew Levy, Associate Director, Talent Acquisition at Kite Pharma, a Gilead Company. Dr. Jeffrey Hausfield, Chairman of the Board and Chief Medical Officer at BioFactura and the Co-founder and President of SoPE, acted as the panel's moderator.
Topics covered during the discussion included regional branding, employer branding, small versus large company recruiting strategies, competition for talent and workforce development.  However, an important topic that was addressed early on was how the panelists and their respective organizations have pivoted to adapt to the coronavirus pandemic.
Click here to read more via BioBuzz