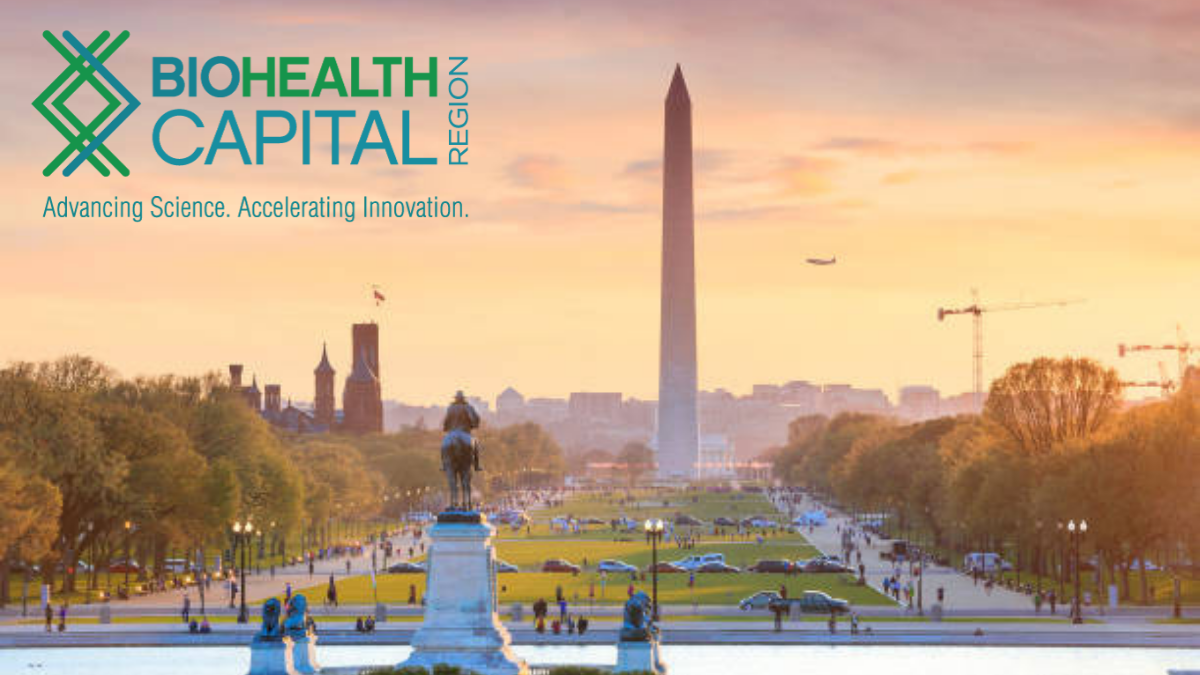 By Alex Keown
The Sixth Annual BioHealth Capital Region Forum brought together industry leaders from across the region who discussed the accomplishments and strengths of the region as its member companies continue to innovate new therapies and medicines in one of the strongest bio-hub regions in the United States.
The forum, which drew more than 1,100 registrants and included 59 world-class speakers and panelists, had a different look this year due to the ongoing COVID-19 pandemic. Instead of gathering together in the heart of the BioHealth Capital Region at AstraZeneca's Gaithersburg facility, the forum was held virtually. The event offered multiple panels and keynotes that highlighted advancements made in the region across several areas, including cell and gene therapies, the use of artificial intelligence and the ongoing battle against COVID-19.
Rich Bendis, President, and CEO of BioHealth Innovation noted that nearly $7 billion dollars in investments over the past six months has flooded the BioHealth Capital Region, a top-four biopharma cluster in the U.S., in the last several months due to federal funding of multiple COVID-19-related therapeutics in development. Bendis made the comment during a fireside chat with former U.S. Rep. Jim Greenwood, who recently stepped down from his role as President and CEO of Biotechnology Innovation Organization (BIO) after 16 years. Greenwood, who now serves as a Senior Policy Advisor for DLA Piper, said it was no accident that the BioHealth Capital Region has seen such an influx of investment capital.
Click here to read the entire article via BioBuzz.