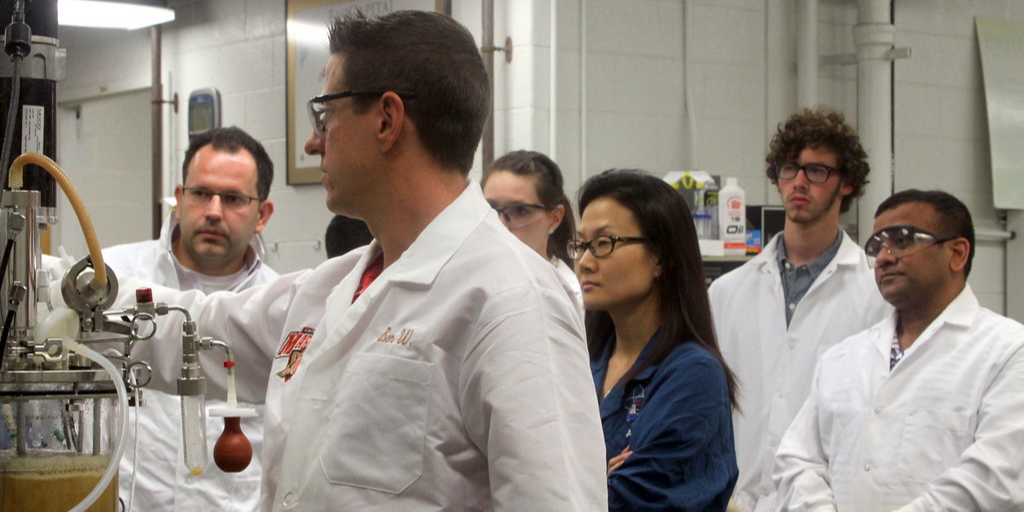 The Pedigree of BREP Graduates Within the Biotech Industry Honors the Legacy of UMD's Clark School of Engineering
The A. James Clark School of Engineering at the University of Maryland has produced remarkable engineers, scientists, life science professionals and entrepreneurs that have shaped the Biohealth Capital Region (BHCR) for well over a century. 2019 marks the Clark School's 125th anniversary as one of the most important STEM talent pipelines in the region and nation.
The Clark School's 125th is not the only milestone to be celebrated at the school this year, however. The Biotechnology Research and Education Program (BREP) achieved a milestone, too, hiring its 125th intern this past summer. BREP's 125th intern, Amanda Marques, will be starting a process development role with Catalent's Paragon Gene Therapy in December.
"It goes without saying that working at the BSF and the BAF (BREP's two facilities) have been vital in pushing my career forward in the biopharma industry. The work that I have done has directly translated to my desired career. I can honestly say that in the 6 months working here I have learned more doing hands-on lab work than I ever could have in a classroom," stated Marques.
Housed within the storied Clark School, BREP has made important, if sometimes under-the-radar, contributions to the school's remarkable workforce development legacy, and has proven to fulfill the A. James Clark University of Maryland School of Engineering Promise, that 'Every student will have the opportunity for Mpact through hands-on experiences, mentorship, and participation in challenging co-curricular, extracurricular, research, and service-learning initiatives in an inclusive environment.'
Under the leadership of Darryll J. Pines, Dean at the University of Maryland A. James Clark School of Engineering, the school has become an important collaborator and an anchor institution for the vibrant biomedical field. In addition to its impact through BREP, the school also became a key partner in launching the National Institute for Innovation in Manufacturing BioPharmaceuticals (NIIMBL). In a 2016 press release, Dean Pines stated, "University of Maryland Engineering plays a significant role in accelerating biopharmaceutical manufacturing innovation and educating a world-class biopharmaceutical manufacturing workforce."
Click here to read more.