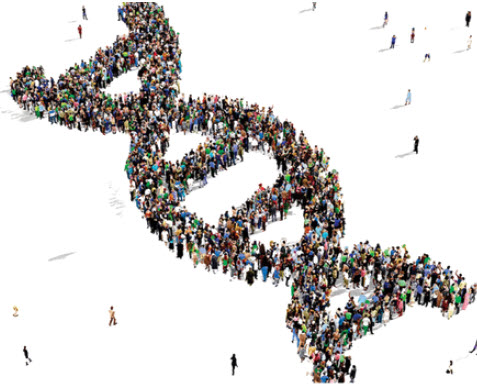 by: Steven Surdez
The 6th annual Biohealth Capital Region (BHCR) Forum kicks off on October 19th. This year's event will be held virtually and will bring together the top biotech and life science executives and expert speakers from across the industry, academia, healthcare, government, finance, and real estate development, among others.
Each year, top thought leaders and subject matter experts converge to discuss recent accomplishments and the BHCR's path forward to becoming a top three U.S. biotech cluster by 2023. 2020 has been a year unlike any other, making this year's forum an essential vehicle for learning more about what's happening, what the region has learned and where it is headed.
Rich Bendis, the CEO and President of BioHealth Innovation (BHI), will kick off the event during the event's opening remarks, which will also include Maryland's Secretary of Commerce Kelly Schulz, Montgomery County Executive Mark Elrich, and Virginia's Secretary of Health and Human Services Daniel Carey.
In a year that's been defined by COVID-19 and the region's response to the greatest public health crisis in years, the BHCR Forum opening keynote will be delivered by Biomedical Advanced Research and Development Authority's (BARDA) Dr. Sandeep Patel. Patel is the first-ever Director of BARDA's new Division of Research, Ventures, and Innovation (DRIVe), which oversees a diverse portfolio of health security innovations to address current and emerging threats.
The event's closing keynote will be delivered by XXXX.
The BHCR Forum agenda includes a number of what will be informative and insightful sessions panelled by experts representing a diverse array of industries, companies and fields.
Sessions include, but are not limited to:
New Pharma in the BioHealth Capital Region. This session will be moderated by BHI's Bendis; panelists include Sally Allain, the Head of JLABS@ Washington, D.C.; Rick Bright, the former Director of BARDA; Kurt Newman, Children's National Hospital's President, and CEO; Mike Friedlander, Vice President for Health Sciences and Technology; and Jennifer Butler, Executive Vice President and General Manager at Innate Pharma US.
Strength of Our Region: Combating Infectious Diseases. This session will be moderated by XXXX; panelists include Karen Smith, Executive Vice President and Chief Medical Officer at Emergent Biosolutions; Greg Glenn, President of Research and Development at Novavax; Daryl Sampey, BioFactura's President, and CEO; and Aperiomics CEO Crystal Icenhour.
Growing and Retaining Your BioHealth Workforce. This session will be moderated by Judy Costello, BHI's Managing Director of Economic Development; panelists include Neelima Rao, Vice President of Human Resources, Global R&D and North American Hub Leader at AstraZeneca; MiRecule's CEO Anthony Saleh; Ed Radwinsky, Head of People Operations at RoosterBio; and Jill Hoyt, Executive Vice President, Chief Human Resources Officer at Novavax.
This year's event will also include the 5th annual Crab Trap Competition where startups will compete to win $10K and be named the BioHealth Startup with the Most Commercial Potential.
The BHCR forum is an invitation-only event that is free for executive-level biotech leaders. The event is presented by BioHealth Innovation, VirginiaBio, Children's National Health System, Johns Hopkins University, Maryland Department of Commerce, Quality Biological, George Mason University, University System of Maryland, and AstraZeneca.
To register for the BHCR virtual forum on October 19th, click below.