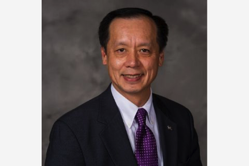 Ben Wu, the deputy secretary of the Maryland Department of Commerce, has been named as the new CEO for the Montgomery County Economic Development Corporation.
MCEDC is a public-private economic development nonprofit for the county.
The Montgomery County agency's board of directors announced the appointment in a press release on Wednesday afternoon. Wu's first day is Dec. 18.
A Montgomery County native, Wu brings years of experience at the local, state, and federal level. Before joining the state Department of Commerce in 2015 as deputy secretary and chief operating officer, he served as a U.S. deputy undersecretary of commerce and U.S. assistant secretary of commerce for technology policy under then-President George W. Bush.
Wu previously worked at the state Department of Commerce as assistant secretary of business and economic development and senior technology policy advisor before returning as deputy secretary in 2015.
At the U.S. Department of Commerce, he served as chief operating officer, overseeing more than 3,000 employees and a $500 million budget for a bureau that included the National Institute of Standards and Technology (NIST) in Gaithersburg.
Click here to read more via Bethesda Magazine