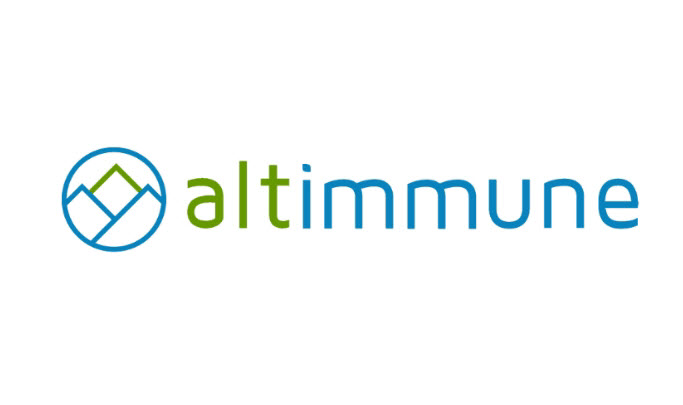 Meeting on HepTcell Phase 2 program for treatment of chronic hepatitis B (HBV)
GAITHERSBURG, Md., June 10, 2019 (GLOBE NEWSWIRE) — Altimmune, Inc. (Nasdaq: ALT), a clinical-stage biopharmaceutical company, today announced that it successfully completed a pre-IND (Investigational New Drug) meeting with the U.S. Food and Drug Administration (FDA) regarding its Phase 2 trial design and manufacturing plans for HepTcell. The FDA did not object to the planned study design and patient populations, as well as plans for manufacturing and product testing, and did not recommend any additional studies in preparation for an IND submission and initiation of Phase 2 trials. A recently completed Phase 1 study in chronically infected subjects was performed in the United Kingdom and South Korea. Altimmune intends to conduct a Phase 2 study in the United States and the pre-IND meeting was held to obtain feedback from the FDA on our intended development path.
"We are pleased to have completed the pre-IND meeting with the FDA and will move forward with our plans to file the IND and initiate a Phase 2 trial of HepTcell," said Vipin K. Garg, Ph.D., President and Chief Executive Officer of Altimmune. "We appreciate the FDA's guidance as we endeavor to find a cure for chronic hepatitis B."
HepTcell is an immunotherapeutic product candidate composed of nine synthetic peptides chosen from across the HBV proteome with a proprietary T-cell epitope identification method. In a Phase 1 clinical study conducted under clinical trial agreement in the United Kingdom and South Korea, three monthly injections at two dose levels of HepTcell peptides were given with and without IC31® adjuvant (Valneva) as add-on therapy to entecavir or tenofovir in patients with HBe antigen negative chronic infections. All arms were well tolerated, and both high and low peptide doses given in combination with IC31® resulted in increased cellular immune responses against HBV antigens.
Breaking immune tolerance against HBV antigens is the key to clearance of infection. This occurs naturally in the majority of acute HBV infections through a T-cell immune response. However, in chronically infected patients immune tolerance prevents the clearance of the virus and these patients can progress to cirrhosis and are at risk of developing liver cancer. Currently licensed treatments do not clear infection and require lifelong therapy to control the disease. The goal of all HBV therapeutics currently in development is to achieve functional cure by reactivating the T-cell immune response, either indirectly by further lowering the HBV antigen expression, or directly, as is the goal of HepTcell.
In the planned Phase 2 trial, Altimmune will evaluate immune responses after a 6-month treatment course of HepTcell in an expanded population of HBV infected patients. The Phase 2 trial is anticipated to start in 2020.
Click here to read the entire press release.