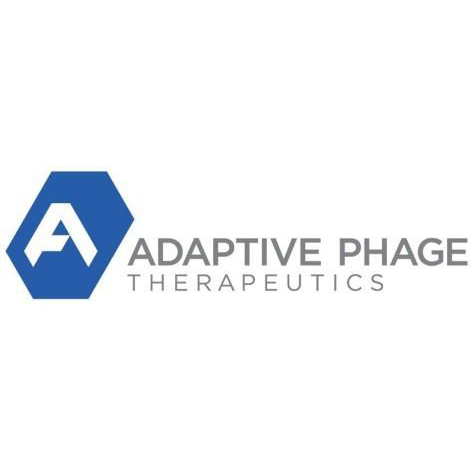 GAITHERSBURG, Md.–(BUSINESS WIRE)–Adaptive Phage Therapeutics (APT), a clinical-stage biotechnology company founded to provide an effective therapeutic response to the global rise of multi-drug resistant (MDR) pathogenic bacteria, today announced the Department of Defense (DoD) has awarded APT a contract of $10.2 million for the development of PhageBankTM a personalized bacteriophage therapeutic for the treatment of bacterial infections. The award is designated to conduct a clinical trial, with the goal of making PhageBank phage therapy available to treat multidrug-resistant (MDR) and complicated infections.
"This is a promising step toward making phage therapy available to military and potentially non-military patients alike as a rapid and cost-effective option for multi-drug resistant bacterial infections. Building on the US military's impressive history in antimicrobial research, including the advanced development of penicillin prior to the Second World War, APT's PhageBank is now the first phage-based therapy to be selected by the Department of Defense for advanced development," said Greg Merril, Chief Executive Officer and co-founder of APT. "APT's proprietary technologies enable the rapid administration of phage therapy as a precise treatment tailored to a patient's individual infection. Our dynamic, adaptive approach translates to a therapeutic option that potentially will target a broadening spectrum of bacteria over time."
Click here to read the entire press release.