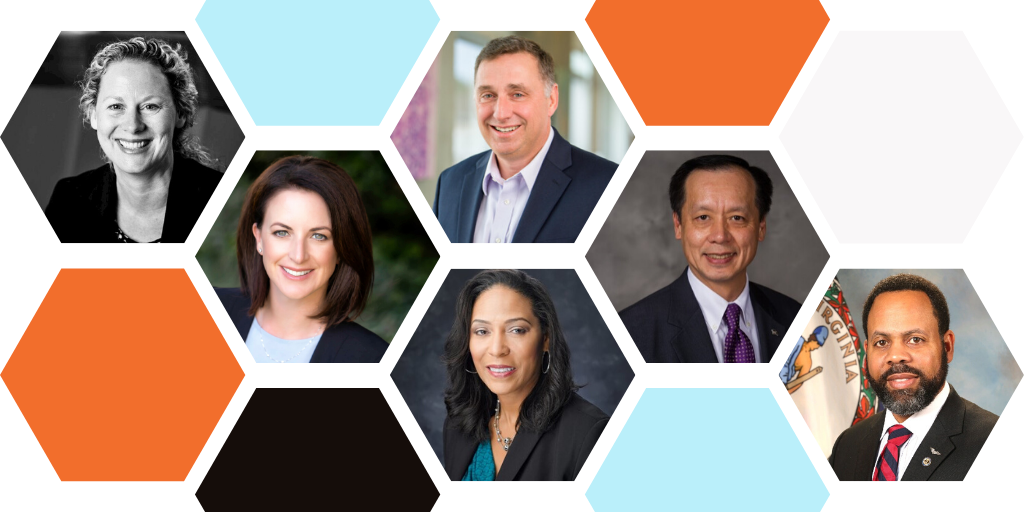 2019 was a year of change for many BioHealth Capital Region organizations. The past year has seen a host of notable leadership transitions that are sure to have an impact in the region.
The Maryland Department of Commerce said goodbye to Secretary Mike Gill and welcomed Secretary Kelly Schultz; the Office of Bio and Life Sciences saw turnover as well. TEDCO's President John Wasilisin resigned early in the year and CEO George Davis left in June. David Peter departed from MCEDC.  Jarrod Borkat, who had spearheaded the BioHealth Capital Region strategy for more than five years departed in 2018, and even MedImmune itself, the proverbial anchor biotech for the region, disappeared this year after finally being absorbed by AstraZeneca.
Change is inevitable and is often a creative force that generates an opportunity for new leaders to emerge and drive new levels of influence and innovation.
So, who are these emerging leaders in BHCR?
We've identified five new faces that we believe will play prominent roles that will influence and shape the future of the BHCR.
Click here to read more via BioBuzz.