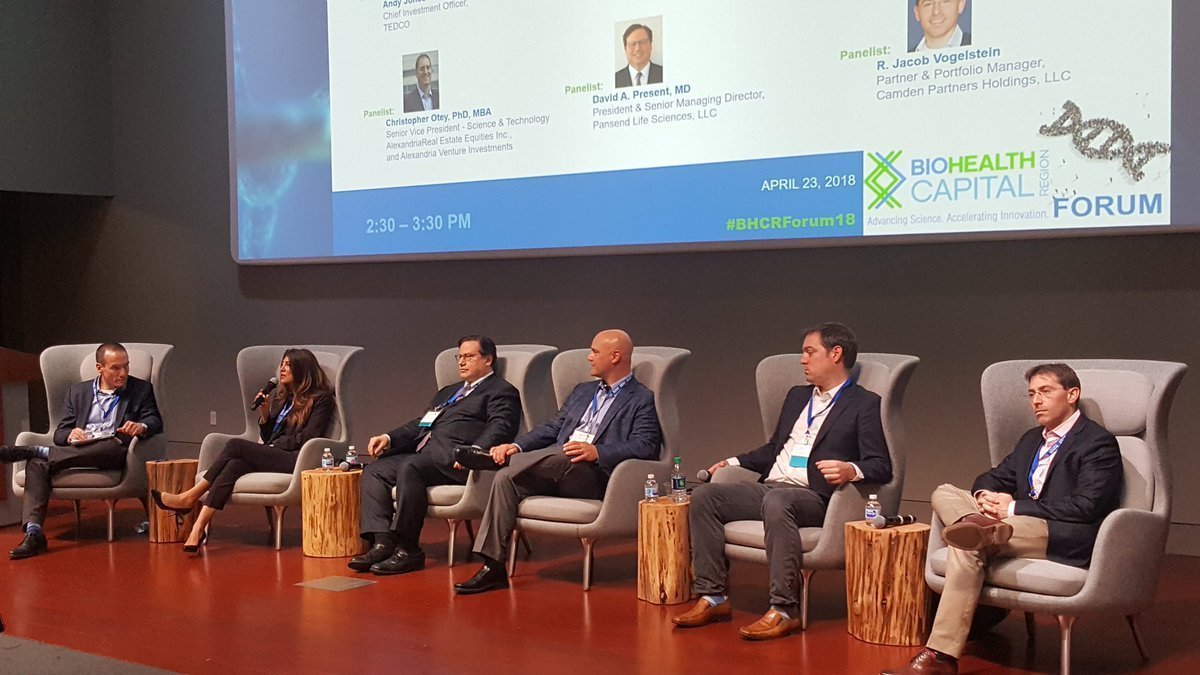 Second annual Biohealth Capital Region Investment Conference set to connect emerging biohealth companies and investors seeking quality deals
October 1, 2019
The second annual BHCR Investment Conference, which is an invitation-only event, will be held at AstraZeneca in Gaithersburg on October 15 and 16, 2019.
BioHealth Innovation (BHI), J.P. Morgan, Wilson Sonsini Goodrich & Rosati (WSGR), Deloitte, AstraZeneca and The Maryland Department of Commerce have worked closely to ensure the 2019 investment conference builds on the success of last year's event.
The inaugural Biohealth Capital Region Investment Conference was held on October 2018 and marked an inflection point for the Biohealth Capital Region (BHCR). Heeding the call for greater venture capital access for the region, the conference created a new opportunity for 95 companies and 25 international venture capitalists and biopharmaceutical organizations to connect and discuss potential partnerships face-to-face.
Historically, many startups in the region have relied heavily on government grant opportunities and other non-dilutive funding sources such as SBIR and STTR grants. However, when those are coupled with a developing venture capital infrastructure, it's easy to see that access to funding is improving.
Click here to read more via BioBuzz
Steven Surdez
Principal at StoryCore at StoryCore
https://www.linkedin.com/in/steve-surdez-1bb9529/
Steve has over 20 years experience in copywriting, developing brand messaging and creating marketing strategies across a wide range of industries, including the biopharmaceutical, senior living, commercial real estate, IT and renewable energy sectors, among others. He is currently the Principal/Owner of StoryCore, a Frederick, Maryland-based content creation and execution consultancy focused on telling the unique stories of Maryland organizations.