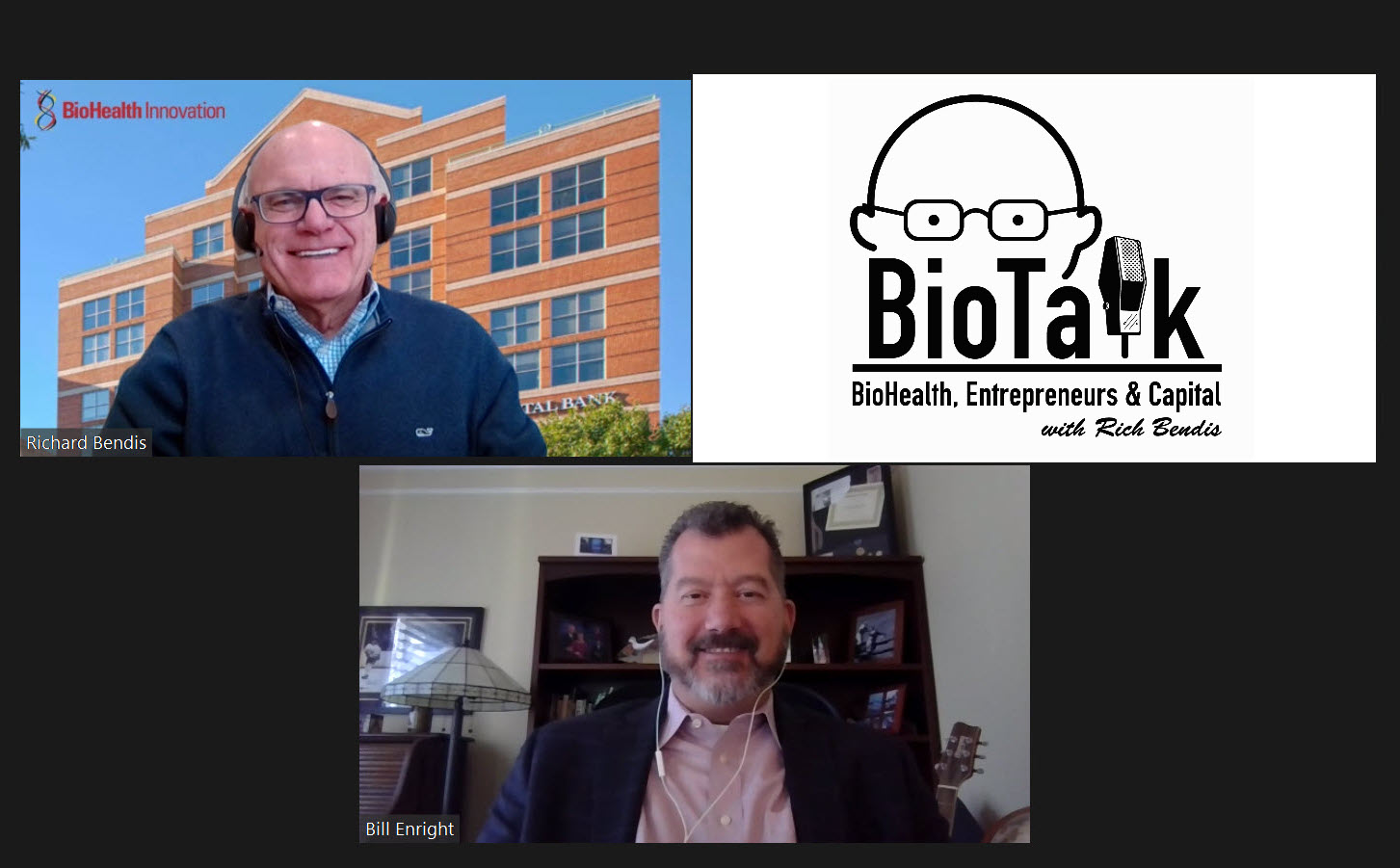 Bill visits BioTalk to talk about being a serial entrepreneur, biotech executive, and their recent acquisition of Avidea Technologies.
Listen now via Apple https://apple.co/3fTySQM, Google https://bit.ly/3KDPMkh, Spotify https://spoti.fi/3rI7UB3, Amazon https://amzn.to/33DwOtH, or TuneIn https://bit.ly/3fS8C9f.
William "Bill" Enright is a seasoned biotech executive with more than thirty years of experience in building and financing both privately held and publicly held companies. Bill spent more than ten years at Altimmune (NASDAQ: ALT) as a Director, President & CEO, moving multiple programs into clinical testing, completing several acquisitions and eventually taking the company public. Prior to joining Altimmune, Bill spent six years with GenVec, Inc. (acquired by Intrexon) with increasing responsibilities, which included a role as Head of Business Development. He currently serves on the Board of Directors of Gravitas Therapeutics, Inc.
Bill brings a breadth of experiences in a variety of positions within the life science/biotech industry, including time as a consultant, a bench scientist and 12 years with Life Technologies, Inc. (acquired by Thermo-Fisher), working in various senior level licensing, business management, manufacturing and research roles.
Bill received a Master of Arts in Molecular Biology from SUNY at Buffalo and a Master of Science in Business Management from Johns Hopkins University.