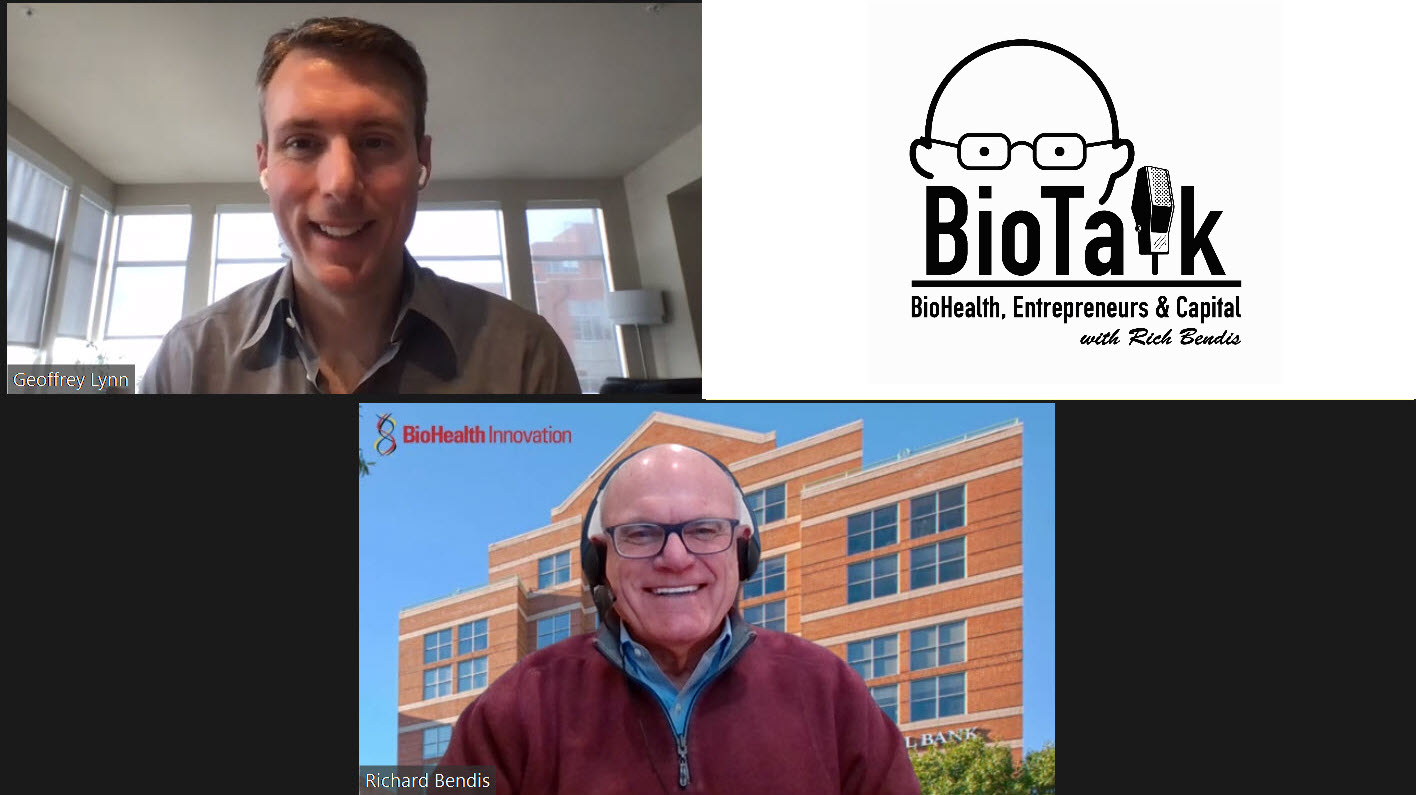 Geoffrey Lynn, SVP, Synthetic Immunotherapies, Vaccitech, visits Rich Bendis to discuss his career from NIH, to CEO of Avidea, to their merger with Vaccitech.
Listen now via Apple https://apple.co/3GztBZg, Google https://bit.ly/3gAfHvn, Spotify https://spoti.fi/3GBiaAm, and TuneIn https://bit.ly/3B54Y5V.
Dr. Geoffrey Lynn is leveraging his background in synthetic chemistry and cellular immunology to lead Avidea's efforts to develop precision immunotherapies for treating cancer and autoimmune diseases. Dr. Lynn has expertise in designing, GMP manufacturing and assessing safety, efficacy & MOA of polymer-drug conjugate / nanoparticle technologies for immunotherapeutic applications. Previously, Dr. Lynn was a visiting scientist in the laboratory of Professor Christopher Jewell at the Fischell Department of Engineering at UMD and trained as a post-doctoral fellow with Dr. Robert Seder at the Vaccine Research Center of the National Institutes of Health (NIH). Dr. Lynn attended medical school at Johns Hopkins University; obtained a Ph.D. in Biomedical Engineering from the University of Oxford as an NIH-Oxford and National Science Foundation Graduate Research Fellow; and received his B.S. in chemistry from Elon University, where he was a Goldwater Scholar.