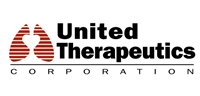 SILVER SPRING, Md., April 29, 2019 /PRNewswire/ — United Therapeutics Corporation (Nasdaq: UTHR) today announced that its collaborator, XVIVO Perfusion, Inc., a subsidiary of XVIVO Perfusion AB (STO: XVIVO), has received Premarket Approval (PMA) from the U.S. Food and Drug Administration (FDA) for the products XPS™ and STEEN Solution™. This approval means that STEEN Solution, XPS and the accompanying single-use articles are the only medical device products that are approved in the United States for ex-vivo lung perfusion (EVLP) of initially unacceptable donated lungs at body temperature.
In June 2018, United Therapeutics and XVIVO Perfusion announced a collaboration agreement to incorporate the use of XPS™ and STEEN Solution™ into the Silver Spring, Maryland laboratory of Lung Bioengineering Inc., a subsidiary of United Therapeutics' public benefit corporation Lung Biotechnology PBC. Since then, Lung Bioengineering has used the XPS™ technology to offer centralized EVLP to transplant centers on a fee-for-service basis, in order to increase the supply of transplantable lungs to address needless patient deaths on the transplant waitlist.
"We are proud to be XVIVO Perfusion's partner in offering unique centralized EVLP services to expand the supply of transplantable lungs," said Martine Rothblatt, Ph.D., Chairman and Chief Executive Officer of United Therapeutics. "We are grateful to the FDA for approving this technology that enables otherwise discarded lungs, which would be unable to be used in furtherance of their donors' generous intent, to instead be frequently restored to transplantable and hence life-saving condition. I feel it is a miracle of biotechnology that will benefit thousands of patients who die needlessly awaiting transplant."
Click here to read the entire release.