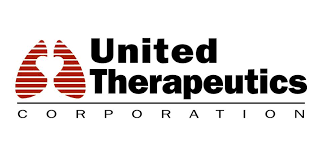 SILVER SPRING, Md. and RESEARCH TRIANGLE PARK, N.C., Oct. 21, 2019 /PRNewswire/ — United Therapeutics Corporation (Nasdaq: UTHR) today announced that the U.S. Food and Drug Administration (FDA) has approved a supplement to the New Drug Application for Orenitram® (treprostinil) Extended-Release Tablets reflecting data from the FREEDOM-EV study in patients with pulmonary arterial hypertension (PAH).
The FDA-approved labeling has now been updated to indicate that Orenitram delays disease progression when used in conjunction with an approved oral background PAH therapy. The primary efficacy endpoint of the FREEDOM-EV study was time to first clinical worsening (morbidity or mortality) event. The new label notes that treatment with Orenitram resulted in a significant increase in the time to first clinical worsening event compared with patients who received placebo, which was associated with a reduction in the risk of an event. The treatment effect on time to first clinical worsening due to disease progression was consistent across subgroups.
"We are pleased that the FDA has approved the updated Orenitram label, which should bolster the competitive positioning of this important prostacyclin analogue therapy," said Leigh Peterson, Ph.D., United Therapeutics' Vice President, Product Development. "We believe this improved label will provide physicians and patients with even more confidence in the efficacy and benefit of Orenitram."
"Data from the FREEDOM-EV study have already been well-received by the PAH community throughout the course of scientific and medical discourse," said Michael Benkowitz, President and Chief Operating Officer of United Therapeutics. "We believe this FDA approval will continue to expand the commercial opportunity for Orenitram."
Click here to read the entire Press Release.