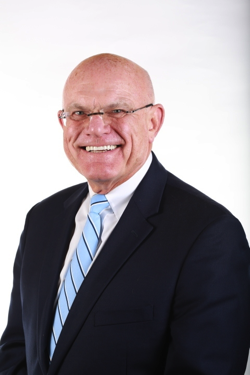 Today we hear phrases such as "In these difficult times" to highlight the challenges of the world with COVID-19 which is on all of our minds. Many industries have been adjusting via telecommuting employees if possible, while others cut back hours, furlough staff, or letting employees go. In the biotech industry and, more specifically, the BioHealth Capital Region (BHCR), we have seen a call to action and new collaborations by local key players in our shared mission to find a test, vaccine, and treatment for COVID-19. Before the current healthcare crisis, the BHCR had become the 4th largest biopharma hub in the United States as ranked by Genetic Engineering News in their annual study. We have over 1,000 biohealth companies in the such as AstraZeneca, Emergent, GSK, Qiagen, Novavax, and others, many of which are making valuable contributions during this COVID-19 pandemic as well as what they do in their everyday operations. The region is also the home of National Institutes of Health (NIH) National Institute of Allergy and Infectious Diseases (NIAID) and their Director, Dr. Anthony S. Fauci, who has become a Trusted National Treasure. NIH also has 6,000 scientist and 16,000 overall workers in Bethesda, Md. Which makes it the largest basic research institution in the world. We are also home to the U.S. Food and Drug Administration (FDA) which has accelerated approvals in this time of crisis. We also have leading educational and healthcare institutions like the University System of Maryland, John's Hopkins, George Mason, and Children's National Health System and many more.
The May 4th edition of the Washington Post features an article titled "Maryland plays an outsized role in worldwide hunt for a coronavirus vaccine" by senior regional correspondent covering government and politics, Robert McCartney. This article highlights the efforts over half-a-dozen companies in the region focused on different aspects of the COVID-19 crisis and how some have begun working together to find solutions faster.
The BioHealth Innovation Team, along with the BioHealth Capital Region Community, are proud of the hard work and research taking place and find that in the face of adversity, the BHCR is coming together and is forgetting about how artificial boundaries like State and County lines, Bridges and Rivers have prevented collaboration in the past.
We will all get through this together.
Rich Bendis, President and CEO