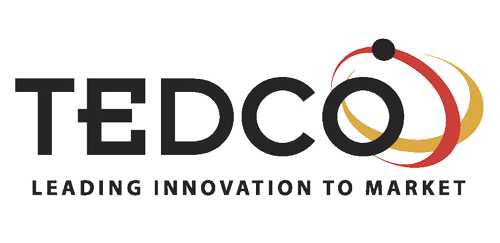 COLUMBIA, Md. (March 6, 2019)— The Maryland Technology Development Corporation (TEDCO), Maryland's economic engine for technology companies, announced today the findings of an independent economic impact study detailing the economic development contributions of TEDCO's five core programs to the state of Maryland.
Conducted by Richard Clinch of the University of Baltimore's Jacob France Institute and Mitch Horowitz of TEConomy Partners (JFI-TEConomy), the study found that TEDCO is a significant economic driving force, supporting 7,746 Maryland jobs and more than $1.6 billion in statewide economic activity in 2018.
The study says TEDCO has generated significant economic and fiscal returns to the state. Reviewing the change from 2015 to 2018, TEDCO's economic impact included job creations from 4,358 in 2015 to 7,746 in 2018. TEDCO's total economic impact has also seen a significant increase from $1B in 2015 to $1.6B in 2018. The jobs supported by these companies earn $600.1 million in labor income and generate estimated state and local government revenues of $66.6 million, according to the study.
By 2023, the study projects TEDCO's economic impact will increase substantially to $2.4B and will support a total of 11,812 jobs.
Click here to read more via TEDCO