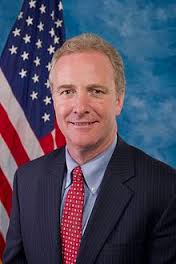 GAITHERSBURG, Md. – The Biohealth Capital Region Forum continued Thursday in Gaithersburg where guests heard from Senator Chris Van Hollen.
One of the topics of the forum was funding for the biotech industry. Many national health companies are headquartered in Montgomery County and are concerned about federal funding. President Trump's proposed budget would cut six billion dollars from the National Institute of Health.
Sen. Van Hollen said that would be a huge setback for the country.
"It would be very bad for the country. It would be turning back the clock on very important investments in cures and treatments for diseases that impact every American family," said Sen. Van Hollen.
On Wednesday, Governor Larry Hogan spoke at the event.