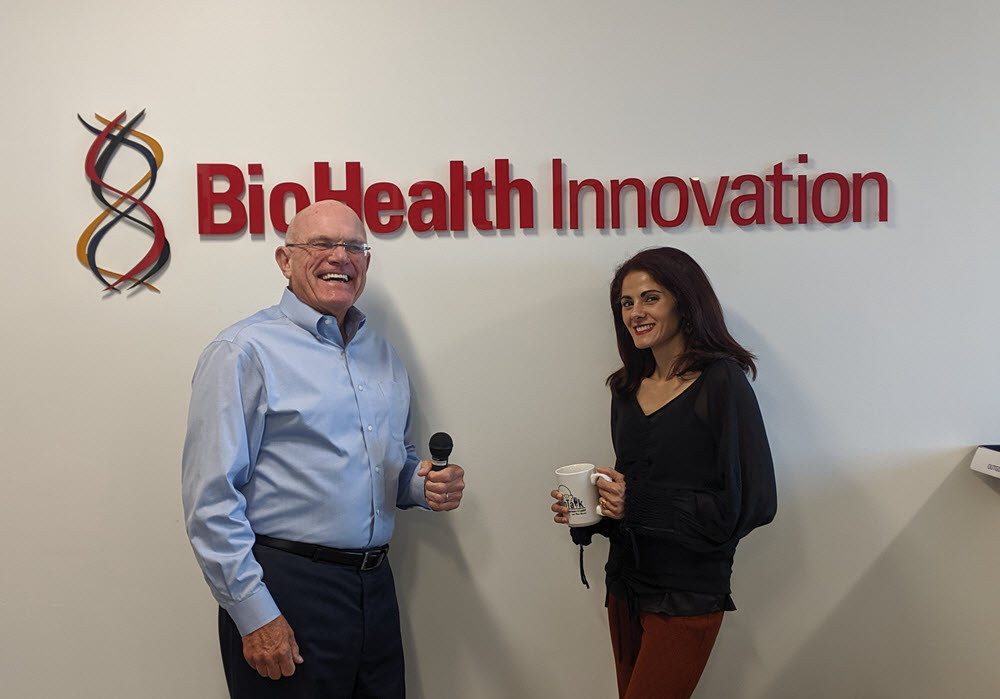 New Enterprise Associates Partner, Sara Nayeem, M.D., Joins Host Rich Bendis to Discuss Her Career, Venture Capital, and BioPharma
Sara Nayeem, M.D., is a Partner at New Enterprise Associates (NEA). Sara joined NEA's healthcare team in 2009 and focuses on investments in biopharmaceutical companies. She serves on the boards of Centrexion, Complexa, Cydan, Imara, and Tiburio. She previously served on the boards of Vtesse (acquired by Sucampo), Mersana (MRSN) and Therachon and as a board observer for Loxo Oncology (LOXO, acquired by Lilly), Tesaro (TSRO, acquired by GlaxoSmithKline), Clementia (CMTA, acquired by Ipsen), Nightstar (NITE, acquired by Biogen), Ziarco (acquired by Novartis), Omthera (OMTH, acquired by AstraZeneca), Epizyme (EPZM), Millendo (MLND) and Zyngenia. She has also been involved in other NEA investments such as Prosensa (RNA, acquired by BioMarin), Metacrine, and 3-V Biosciences. She also serves on the board of BioHealth Innovation Management. Prior to joining NEA, Sara was an Associate with Merrill Lynch's Global Healthcare Group, where she advised biotechnology, pharmaceutical and medical device companies on numerous mergers, acquisitions and financing transactions. Previously, she worked as an Investment Banking Analyst at Morgan Stanley. She has conducted basic science research in mammalian cardiac development and clinical research in age-related macular degeneration. Sara concurrently earned her MD (cum laude) and MBA from Yale University, where she was a Yale MBA Scholar. She received her AB (magna cum laude) in Biology from Harvard University.
Listen now on iTunes (https://apple.co/2o1V6Il), Google Podcasts (http://bit.ly/2oGqQ6h), and TuneIn (http://bit.ly/2ndZGmO).