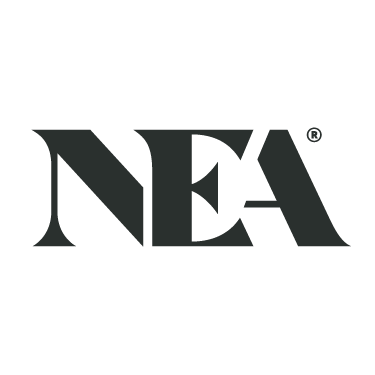 New Enterprise Associates has closed its 16th flagship fund on $3.3 billion, per the Wall Street Journal, the largest venture vehicle ever raised.
A monumental fundraise, yes, but billion-dollar funds are nothing new for NEA—its latest vehicle also represents the firm's seventh consecutive $1-billion-plus venture fund. In 1978, NEA closed its first fund on $16 million. The firm has gone on to garner $17 billion in committed capital across 15 funds, not including NEA 16. Here's a look at the firm's largest funds to date, according to the PitchBook Platform: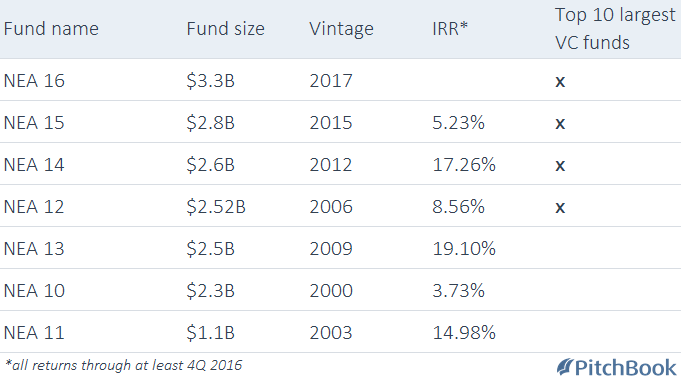 The firm, based in Menlo Park, California, and Chevy Chase, Maryland, primarily invests in the IT and healthcare sectors, supporting companies from seed stage to IPO. The VC has at least two portfolio companies currently in registration: Tintri and Mersana Therapeutics. NEA has a 19.2% pre-IPO stake in the enterprise cloud platform Tintri and a 41% stake in Mersana Therapeutics, a cancer therapy biotech. Other NEA portfolio companies include Uber, stock-trading app Robinhood, home improvement platform Houzz and Intarcia Therapeutics, a biopharma developing therapies for chronic diseases.

NEA has already started investing out of its newest fund, with the WSJ reporting that Scott Sandell (left) has become the sole managing general partner; he joined the firm in 1996. Peter Barris, a former co-managing general partner alongside Sandell and an NEA veteran of 25 years, is becoming chairman and will remain a general partner. This follows a series of promotions announced by NEA last week.