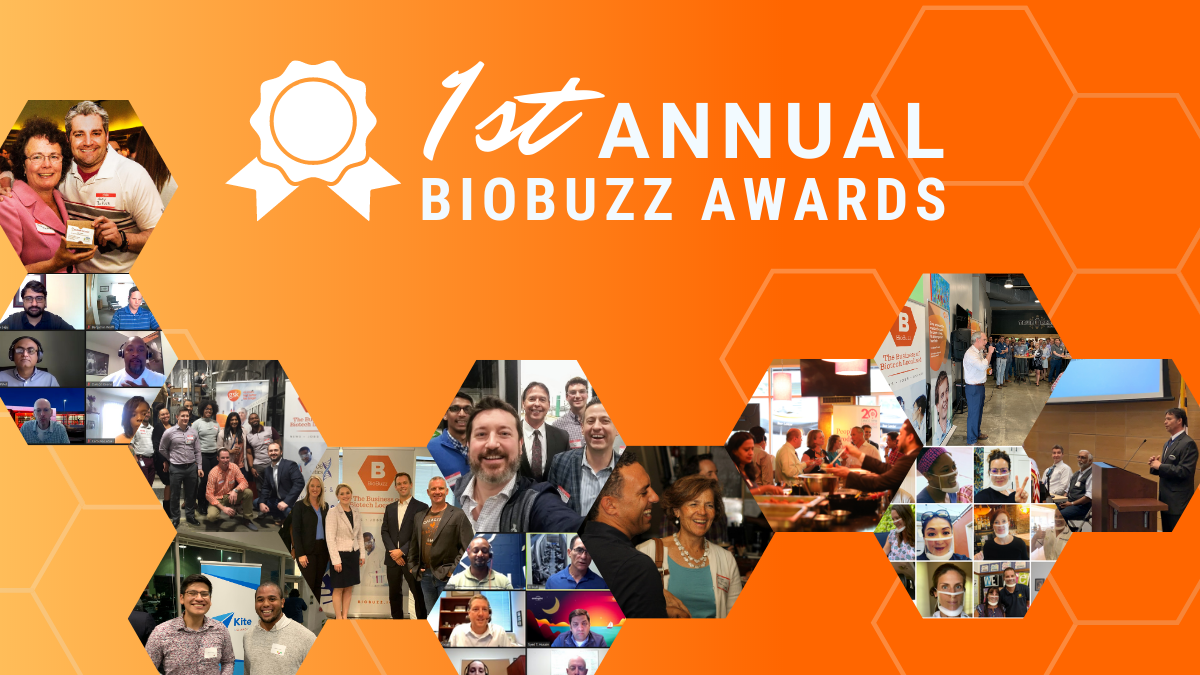 oday, we are excited to announce the winners of our inaugural BioBuzz Awards. The BioBuzz Awards are a celebration of the exciting and groundbreaking work being done by the BioHealth Capital Region (BHCR) life science community and the individuals that make innovation happen across Maryland, Virginia, and Washington, D.C.
The award categories include:
The Community Impact Leader Award
The John Holaday BioHealth Leadership Award
The BioBuzz Media Award
Workforce Program of the Year
The COVID-19 Impact Award
Breakthrough Company of the Year
Life Science Employer of the Year
Nearly 2,000 of you voted to determine the winners of this first annual awards program and it was amazing to see the outpouring of support for the finalists across social media. Your engagement in the awards not only gave recognition to these great companies and people, but it raised the visibility for the Biohealth Capital Region as a whole, showing just how strong this biotech community is.
Congrats to all our winners this year, as well as those that were finalists and nominees. We look forward to the 2021 BioBuzz Awards and are excited to see what's on the horizon for the BHCR.
Without further adieu, the first annual BioBuzz Award winners are…
Click here to view the winners via BioBuzz.