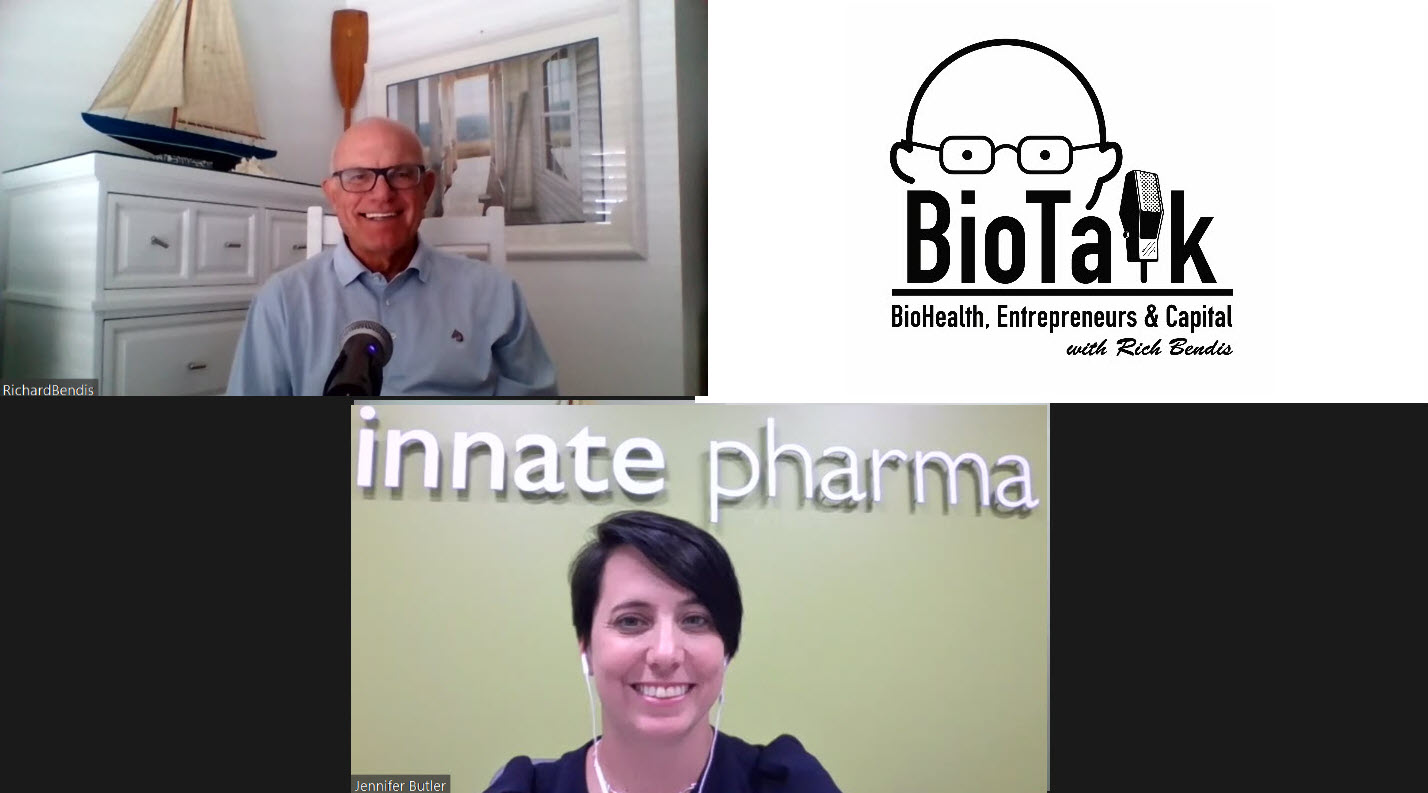 Jennifer Butler, Executive Vice President and General Manager, Innate Pharma US Inc. joins Rich Bendis on BioTalk to discuss her career, bringing Innate from France to the US, and goals.
Listen now on Apple https://apple.co/3i30Bxs, Google https://bit.ly/2PkUw2U, Spotify https://spoti.fi/31gDh8n, TuneIn https://bit.ly/3fqn7i3, and YouTube Audio https://bit.ly/3kgU9ou.
Jennifer Butler was appointed Executive Vice President and General Manager of Innate Pharma US Inc. in March 2019.
Prior to her appointment, Ms. Butler served as Chief Business Officer, Chief Commercial Officer and Head of US operations, responsible for global business development and commercial strategy at Tessa Therapeutics, a clinical-stage oncology company. She previously served for more than 10 years in various commercial and strategy roles with increasing responsibility at AstraZeneca/MedImmune across several therapeutic areas. Ms. Butler also previously worked in strategic healthcare consulting and as an analyst in Equity Capital Markets at Merrill Lynch.
Ms. Butler has more than 20 years of strategic marketing and commercial leadership expertise along with general management experience.