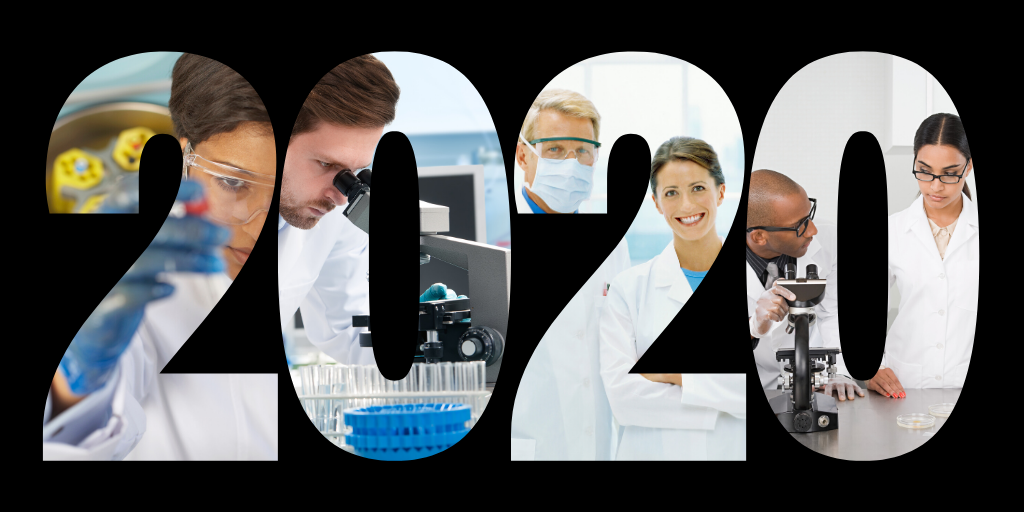 2019 was a banner year for the biotech industry which is was brimming with innovation and growth, especially within the BioHealth Capital Region (BHCR). From Kite Pharma's announcement of its new state-of-the-art cell manufacturing facility in Frederick County, Maryland, and the opening of the 32,000 square foot JLABS @ Washington, D.C. to Viela Bio's $150M IPO and Paragon Bioservices $1.2B acquisition by Catalent, 2019 was an exciting year for so many companies and people in the region.
As the New Year begins, it's time to turn the spotlight on 2020 and ask: Who will be the next big success story that could emerge in the new year?
To answer that question we dug into our databases, analyzed the news stories of the past year and asked around to get feedback from some of the region's industry leaders.  There are many companies in this vibrant ecosystem that are advancing their pipelines and building momentum, but a few of them really stood out to be on the cusp of a break-out year.
Here are the five life science companies to keep an eye on in 2020 and beyond.
Click here to read more via BioBuzz.