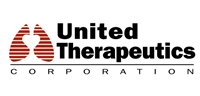 United Therapeutics and Deka Research and Development have received FDA 510(k) clearance for the co-developed RemUnity system.
The RemUnity system is a subcutaneous delivery system for Remodulin injections. The two companies have co-developed the device that is indicated to treat pulmonary arterial hypertension.
"We developed the RemUnity system to address safety and patient convenience problems with current subcutaneous infusion pumps," said Martine Rothblatt, chairman and CEO of United Therapeutics. "We believe the RemUnity system reduces the risk of bolus dosing due to pump failures and provides wider arrays of notifications, alerts and alarms than current pumps. Most importantly, the acoustic volume sensing technology and solid-state actuator of the RemUnity system enables it to control Remodulin flow rates without the use of a motor."
RemUnity features a small, lightweight, durable pump that has a service life of at least three years, according to the company. It uses disposable cartridges that are connected to the pump.
"We are excited to be launching this innovative delivery technology with United Therapeutics. We are confident that it will substantially improve the lives of patients who depend on UT's unique pharmaceutical advances," said Dean Kamen, founder and president of Deka. "We look forward to continuing to deliver advanced solutions for patients in need."
Click here
to read more via
drugdeliverybusiness.com.