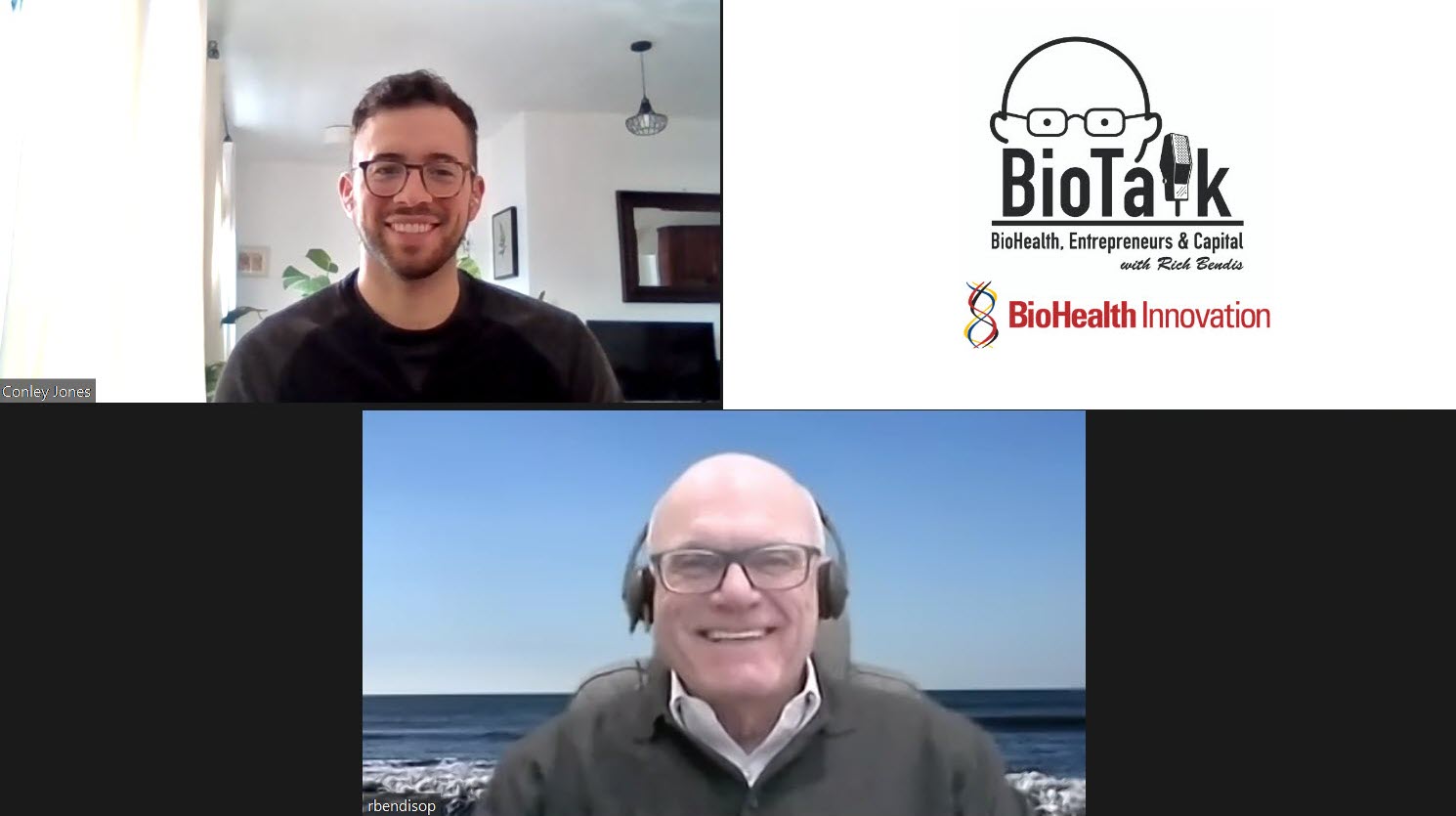 Alexandria Venture Investments Senior Associate, Conley Jones, virtually sits down with Rich Bendis on BioTalk to discuss Venture Trends, Investment Goals, and their National Footprint
Listen now on Apple http://apple.co/3sCbtaH, Google http://bit.ly/3kG3MgX, Spotify http://spoti.fi/3kKNGmt, and TuneIn http://bit.ly/3uGvJtJ.
Conley Jones is a Senior Associate with Alexandria Real Estate Equities, Inc., and Alexandria Venture Investments, where he helps manage the company's New York City and Maryland tenant and investment portfolios. Prior to joining Alexandria in 2016, he worked in a number of roles spanning the healthcare and life science sectors, including as a Business Analyst with liquid biopsy company Sevident, a Healthcare Informatics Specialist with Inova Health Systems, and as a post-baccalaureate researcher with Harvard Medical School. Mr. Jones received his BS in Biology from the College of William & Mary and his MEng in Bioengineering from the University of California, Berkeley.