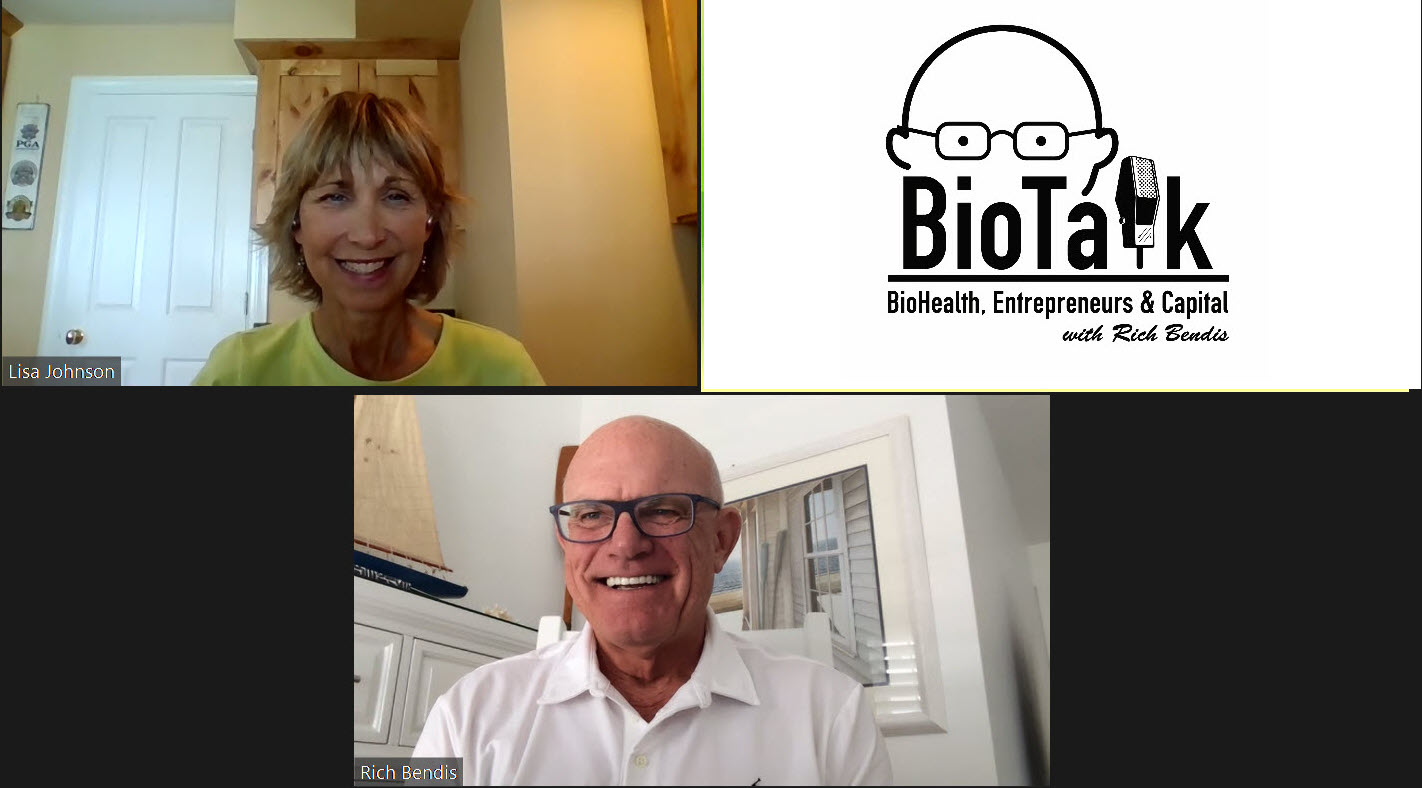 The BioHealth Capital Region and BioForward Wisconsin come together as Lisa Johnson joins Rich Bendis on BioTalk to discuss her career, the industry, and growing biohealth in the Midwest.
Listen now via Google https://bit.ly/2DtF6Y1, Apple, https://apple.co/3fJU0q3, Spotify https://spoti.fi/3fFpb5H, TuneIn https://bit.ly/3iqNAh9, and YouTube Audio https://bit.ly/2PERPcH
Lisa Johnson is CEO of BioForward Wisconsin which serves as the collective voice of the state's robust and comprehensive biohealth cluster. BioForward Wisconsin represents more than 220 member organizations and focuses on initiatives to strengthen the talent pipeline, enable collaborations and enhance professional development.
Appointed as CEO of BioForward Wisconsin in May 2015, Johnson brought entrepreneurial, international and government experience to the organization building its statewide focus on integrated health solutions. Her expertise in general management, operations, business development, and leading results-oriented teams powers a positive, action-oriented ecosystem that significantly contributes to the biohealth industry and the state's economy.
Johnson started her bioscience career in 1989 by partnering to launch Novagen, a successful life science reagents company focused on protein expression and purification. As Finance and Business Development Manager responsible for administration, sales, and business development functions, she led teams in managing licensing and OEM agreements, distributor relations, and the integration process during the 1998 buyout with CN Biosciences & Merck KGaA.
At Merck KGaA, Johnson held a variety of positions as General Manager for EMD Biosciences, managing teams to achieve global sales of $80M. She was promoted to Vice President of Operations for EMD Biosciences and later to Vice President of Corporate Development for EMD Chemicals North America.
In June 2009, she joined Semba Biosciences, Inc. as Chief Business Officer. In 2011, Johnson left the bioscience world to join state government as Vice President, Entrepreneurship and Innovation for the Wisconsin Economic Development Corporation.