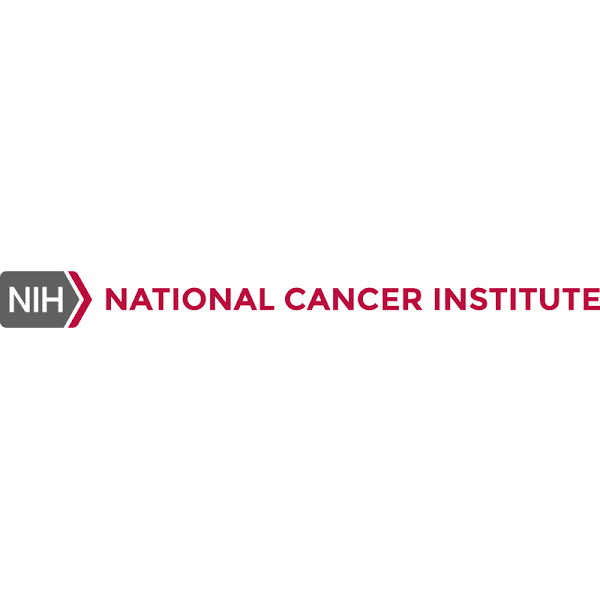 The 2019 Tech Showcase Focuses on Partnerships, Entrepreneurship and Business Resources for Commercializing Technologies
May 7, 2019
What do the technologies that led to the success of Kite Pharma, the creation of the pioneering immune-oncology cancer treatment avelumab (BAVENCIOⓇ) and the founding of miRecule, Inc. all have in common?
They are a few recent examples of the many technologies and companies spun out of The National Cancer Institute (NCI) in Frederick, Maryland. For years, NCI and the Frederick National Laboratory for Cancer Research (FNLCR) have been a wellspring of tech innovation that has helped create new companies and develop life-saving medicines.
On June 12th from noon to 5 pm, NCI will host its annual Technology Showcase, offering industry, inventors and entrepreneurs an invaluable opportunity to connect, explore NCI's tech transfer process and receive expert advice on starting a new business and what it takes to commercialize a product. The event, held in cooperation with the Frederick County and Frederick City governments, will be held at the FNLCR Advanced Technology Research Center in Frederick, Maryland.
Rich Bendis, President and CEO of BioHealth Innovation, Inc. will be the keynote speaker and sessions on attracting equity investors, non-dilutive funding sources, leveraging incubators and partnering with NCI/FNLCR highlight the showcase's increased focus on the strong business case for tech transfer collaboration. What's more, the showcase provides an excellent opportunity for direct engagement with technology inventors.
NCI's Tech Transfer Center and FNLCR have an outstanding track record of successful technology licensing, fruitful collaborations and successful startup formations. Here are a few highly notable examples.
Kite Pharma, a successful T-Cell therapeutics company that recently announced its plans to build a manufacturing site in Frederick County, Maryland, was founded on technology transferred out of an NCI lab. Kite, before being acquired by Gilead in 2017, collaborated with NCI to license technology developed by immuno and gene therapy pioneer Dr. Steven A. Rosenberg. This NCI technology, licensed to Kite in 2014, eventually led to the development of FDA-approved YESCARTAⓇ, Kite's approved CAR-T immunotherapy for a type of non-Hodgkin lymphoma. In addition, a significant segment of Kite's current pipeline is also based on this same NCI technology. The power and promise of the NCI technology licensed by Kite is evidenced by Gilead paying $11.9 billion to acquire Kite without the company having an approved product at the time.
Avelumab, commercially known as BAVENCIO, is a pioneering Merkel cell carcinoma treatment developed as part of a co-development agreement between EMD Serono, the biopharma division of Merck KGaA, and the NCI Tech Transfer Center. In 2017, avelumab was the first checkpoint antibody approved by the FDA for this lethal form of skin cancer. During the phase II trials, NCI and EMD Serono entered into a Cooperative Research and Development Agreement (CRADA) for avelmulab. Just four years after the first NCI-led studies, avelumab received FDA approval for Merkel cell carcinoma and another indication. Merck KGaA and Pfizer entered into a collaboration to jointly develop and commercialize Bavencio® (avelumab) in a deal worth up to $2.85 billion for Merck KGaA. The collaboration has been recognized by GEN as one of the top 10 Immuno-Oncology Collaborations.
miRecule, Inc., a Gaithersburg, Maryland-based early-stage biopharmaceutical company focused on developing microRNA-based therapies for drug-resistant cancers, is another startup company spun out of NCI. The company and NCI entered into a CRADA for microRNA therapeutics for treating head and neck squamous cell carcinomas. miRecule, founded in 2016, is currently raising $1 million in seed capital and has won several grants, including a Small Business Innovation Research (SBIR) grant. As of July 2018, the company had raised $500,000 in grant funds and $250,000 from private investment (Source: Washington Business Journal). miRecule's founder and CEO Anthony D. Saleh, who is the inventor of the company's genomics-based drug discovery platform, is also a former NCI postdoctoral fellow and former 'Entrepreneur in Residence' at BioHealth Innovation.
At the 2018 Tech Showcase, Kedar Narayan, Ph.D. from the Center for Molecular Microscopy, FNLCR gave a presentation on "Nanoscale 3-D imaging of cells and tissue by FIB-SEM (focused ion beam scanning electron microscopy)". Since that presentation, NCI has entered into an early agreement to co-develop the FIB-SEM technology. This technology provides 3D, high-resolution electron microscopic imaging of cells and tissues. The technology can scan a block of tissue layer-by-layer, for example, capturing hi-resolution images, which can then be recombined into a 3D shape without 2D data compression challenges. FEB-SEM could potentially help researchers locate drug targets and loading vehicles more quickly to accelerate R&D for life-saving treatments. This technology has received strong interest recently from a major pharmaceutical company, according to NCI.
The aforementioned success stories are just a few examples of powerful NCI/FNLCR collaborations that have led–and could lead to–powerful treatments for patients in need.
The 2019 Tech Transfer Showcase is not limited to scientists talking to scientists. This year's showcase will feature technologies, inventors and educational sessions designed to help startup businesses navigate tech transfer, attract the right investment capital and leverage available incubator/accelerator resources to be successful.
The Technology Showcase is unique in that technical innovation is directly tied to the commercial opportunity. If you're an entrepreneur or in industry and are looking to better understand the market landscape, economic opportunity and commercial potential associated with NCI/FNCRL technologies, mark the 2019 Technology Showcase on your calendar today.
Click here to learn more via BioBuzz.