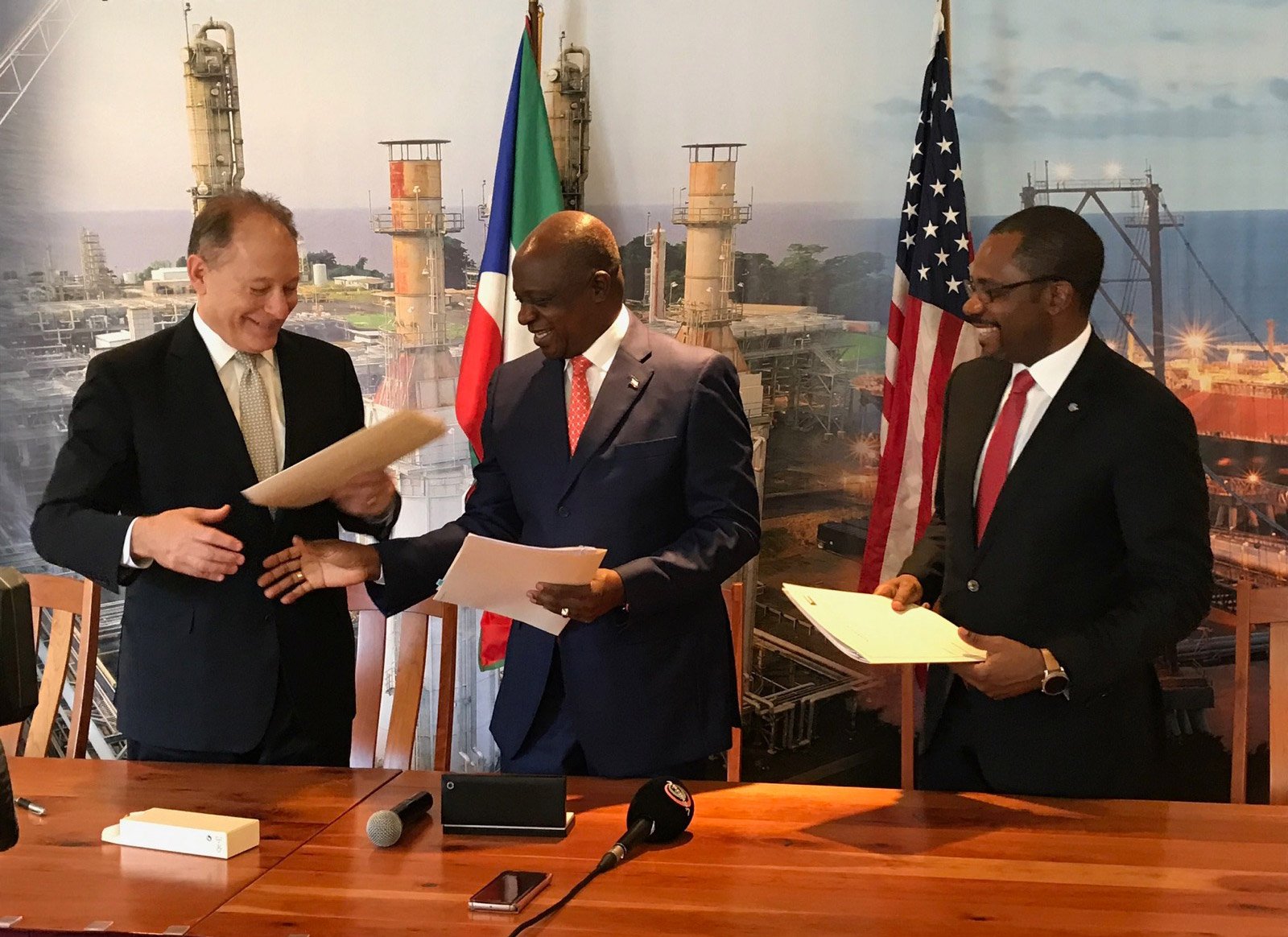 In 2009, a remarkable partnership started with an unsolicited email and a "cold call."
Ten years later, Rockville, Maryland's Sanaria and the Bioko Island Malaria Elimination Project (BIMEP) consortium won the P3 Impact Award from a pool of nearly 2,000 applicants, marking a milestone for a unique and remarkable global health consortium that's turning the tide in the global fight against malaria.
BIMEP, which is the fusion of two impactful malaria programs, started its mitigation efforts in Equatorial Guinea's (EG) Bioko Island in 2004. Since that time, "BIMEP has succeeded in reducing the rate of transmission of malaria by mosquitoes on Bioko Island by 99%, reducing the prevalence of malaria infection in children 2-14 years old by 76%, and reducing all-cause mortality among children under 5, largely attributable to malaria, by 63%," according to Sanaria's website.
The award, which was bestowed at the 2019 Concordia Summit held in New York City at the time of the UN General Assembly, was the latest achievement of the collaboration between Sanaria, Medical Care Development International (MCDI), the government of EG, Marathon Oil, Noble Energy, the Atlantic Methanol Production Company (AMPCO) and a host of other public, private and leading scientific subject matter expert partners. The Concordia Foundation, the University of Virginia's Darden School of Business in Society, and the U.S. Department of State's Office of Global Partnerships created the P3 Impact Award to honor leading public-private partnerships that improve communities and the world.
Click here to read more via BioBuzz