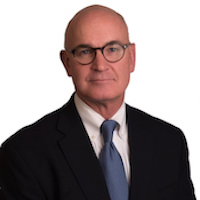 Mr. Kramer serves as the president and chief executive officer and a member of the board of directors of Emergent BioSolutions, a global life sciences company that provides specialty products that address public health threats. Mr. Kramer was appointed CEO effective April 2019 after serving as president and chief operating officer since March 2018. Mr. Kramer served as executive vice president and chief financial officer from September 2012. Mr. Kramer first joined Emergent in 1999 as its CFO. From 1999 until his retirement in 2010, he held various executive positions with the last being president of Emergent Biodefense Operations Lansing. Mr. Kramer returned to the company in 2011 as the interim head of the biosciences division, and then as interim executive vice president, corporate services division.
Prior to joining Emergent in 1999, Mr. Kramer held various financial management positions at Pharmacia Corporation, which subsequently merged with the Upjohn Company in 1995 and eventually became part of Pfizer Inc.
Mr. Kramer received an M.B.A. from Western Kentucky University and a B.S. in industrial management from Clemson University.