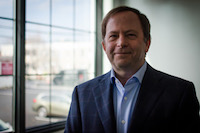 Norm Marcus is a Venture Partner with Sanderling Ventures and has more than 35 years experience in biomedical research, life science investing and the clinical practice of orthopaedic surgery, where he specialized in the biologic treatment of musculoskeletal disease.
Prior to joining Sanderling, he was a founder of Cartilix, a consultant to Zimmer-Biomet,  and a founder of 1812 Ventures.
Dr. Marcus received his B.A. from Johns Hopkins and his M.D. from Stanford. He currently teaches at Johns Hopkins.