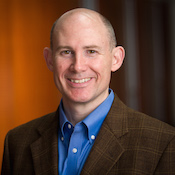 John Trainer is the leader of AstraZeneca's Partnering and Strategy group, which focuses on business deals ranging from acquisitions and clinical collaborations to licensing agreements and new industry partnerships. 
John has held several leadership positions with MedImmune and AstraZeneca during his 14+ years with the company. Previous to this role he was Vice President, Corporate Development for AstraZeneca and earlier the Head for Infection, Neuroscience and Gastrointestinal (ING) medicines within the AstraZeneca global commercial organization (GPPS). Before that, John held a variety of roles across the commercial, strategic and transaction teams at MedImmune. 
John lives in Virginia. He received his MBA from Harvard Business School and his BA from Harvard College.