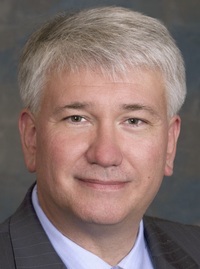 Charles Andres, Ph.D., RAC, is an associate in the Washington, D.C., office of Wilson Sonsini Goodrich & Rosati. He focuses on patent prosecution, strategic patent counseling, IP due diligence, drug and medical device FDA regulatory counseling, invalidity and non-infringement opinions, life-cycle management, Supreme Court and Federal Circuit amicus briefs, and related business matters.
Charlie has significant experience drafting patent applications, prosecuting patent applications in the U.S. and abroad, and evaluating the claims of issued patents. He has won cases before the Board of Patent Appeals and Interferences by brief and on oral argument. Patents Charlie has obtained have been listed in the Orange Book and asserted against a generic pharmaceutical manufacturer, and he has drafted and filed multiple applications for patent term extension. Companies he has obtained patents for have been sold for a cumulative total of approximately $4 billion.
Charlie has also drafted and prosecuted patents covering three FDA approved drugs. He represented a client at a U.S. Senate HELP Committee full hearing on electronic health records and was part of a team that defended a generic pharmaceutical manufacturer in an Actavis reverse payment enquiry at the Federal Trade Commission.
In addition, Charlie has authored and reviewed numerous freedom-to-operate, invalidity, and non-infringement opinions, including opinions supporting Paragraph IV certification for ANDA filers under the Hatch-Waxman Act. He has advised companies on the use of post-grant U.S. Patent and Trademark Office proceedings to achieve IP goals.
Prior to becoming a patent professional, Charlie spent a decade as a medicinal chemist and early-phase project co-chair at Bristol-Myers Squibb Company, where he won a Presidential Award, among other accolades. He holds Regulatory Affairs Certification (RAC) from the Regulatory Affairs Professionals Society.