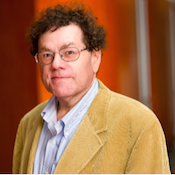 Dr. Steve Projan is the Head of Infectious Diseases & Vaccines Innovative Medicines unit (iMED) at MedImmune, leading a cross-functional team dedicated to the therapeutic area strategy, prioritization and advancement of the company's infectious disease and vaccine portfolio.
Dr. Projan joined MedImmune in 2010. Prior to joining MedImmune, Dr. Projan served as vice president and global head of Infectious Diseases at the Novartis Institutes for Biomedical Research in Cambridge, MA. He previously spent 15 years at Wyeth in roles of increasing responsibility with his last post as vice president and head of Biological Technologies. During his time at Wyeth, Dr. Projan started the Biologics Discovery Group (covering all therapeutic areas) and initiated multiple collaborations and partnerships, most notably with Cambridge Antibody Technology (now a part of MedImmune/AZ). Prior to Dr. Projan's work in the industry, he spent 14 years at the Public Health Research Institute and presently has over 110 publications to his credit.
Dr. Projan received a bachelor of science from the Massachusetts Institute of Technology and masters of arts and philosophy in biological sciences and a doctorate in molecular genetics from Columbia University.