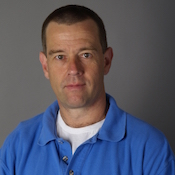 Aled Edwards is the founding and current CEO of the Structural Genomics Consortium (SGC), a charity that generates research tools to support basic science and drug discovery.
The SGC has been sharing its science freely since 2003 and is widely acknowledged as a pioneer in open science.  In 2007 became the first research organization to adopt a policy not to file patents on any of its own research, or its collaborative research. More than 30 clinical trials have been launched based on SGC discoveries, and more than
10 companies have been formed based on SGC science.
Aled is a Professor at Toronto, Oxford and McGill Universities.  He studied biochemistry at McGill and did his post-doctoral work at Stanford with Roger Kornberg. In 2015, he was elected a Senior Ashoka Fellow for social entrepreneurship.